Crafts
Top 100 Tutorials of 2010. Home PomPom Pillow from Living with Punks.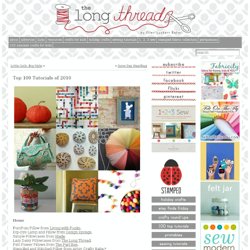 Dip-Dye Lamp and Pillow from Design Sponge. Simple Pillowcases from Made. Lazy Daisy Pillowcases from The Long Thread. Felt Flower Pillows from The Purl Bee. How to make roses from maple leaves. Print Hula Hoop Rug Page | Crafts. This photo originally appeared in FamilyFun Magazine Total Time 2 to 3 hours Ages school-age What does it take to transform a pile of old T-shirts into spectacular works of woven art?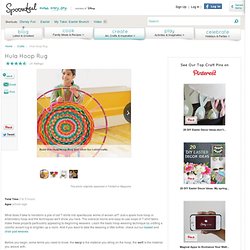 Paper Flower Key Holder / Mark Montano. Difficulty Rating: Beginner Tags If you need a quick 'just because' gift for someone, this is it!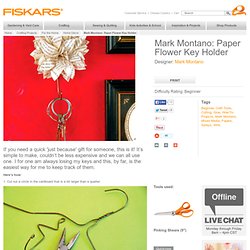 It's simple to make, couldn't be less expensive and we can all use one. I for one am always losing my keys and this, by far, is the easiest way for me to keep track of them. Most favorited all-time. Crystal Enamel Drinking Glasses. My kids are old enough that we can all use glass to drink out of now.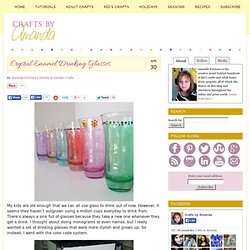 However, it seems they haven't outgrown using a million cups everyday to drink from. There's always a sink full of glasses because they take a new one whenever they get a drink. I thought about doing monograms or even names, but I really wanted a set of drinking glasses that were more stylish and grown up. Paper Flowers – Anyone Can Do That | FindInspirations.com. Japanese Kusudama, this tutorial is featured on Craftuts Anyone can do that, I assure you.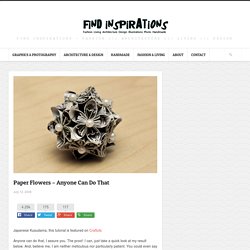 The proof: I can, just take a quick look at my result below. And, believe me, I am neither meticulous nor particularly patient. You could even say I'm the opposite. Below you can see my very first attempt to create paper flowers.
---