Useful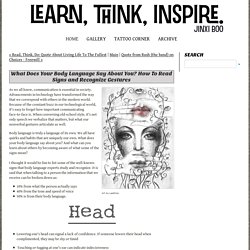 What Does Your Body Language Say About You? How To Read Signs and... - StumbleUpon
Art by LaetitziaAs we all know, communication is essential in society. Advancements in technology have transformed the way that we correspond with others in the modern world. Because of the constant buzz in our technological world, it's easy to forget how important communicating face-to-face is.
There are as many introverts as extraverts, but you'd never know it by looking around.
Revenge of the Introvert - StumbleUpon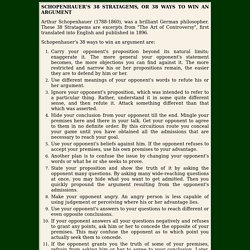 SCHOPENHAUERS 38 STRATAGEMS, OR 38 WAYS TO WIN AN ARGUMENT - StumbleUpon
Arthur Schopenhauer (1788-1860), was a brilliant German philosopher.
Much of the brain is still mysterious to modern science, possibly because modern science itself is using brains to analyze it. There are probably secrets the brain simply doesn't want us to know.
5 Ways To Hack Your Brain Into Awesomeness | Cracked.com - StumbleUpon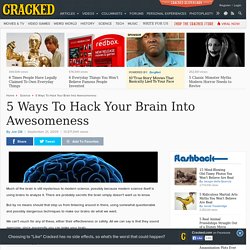 What Does Your Body Language Say About You? How To Read Signs and... - StumbleUpon