Sea Shepherd
Instituto SEA SHEPHERD Brasil. Imensidão - Notícias, debates e alertas sobre os oceanos do mund. Enviado por Pinguim Paulo Guilherme - 10h00m Turismo ajuda a preservar mares e tubarões nas Bahamas Muitos dizem que para se preservar é preciso conhecer, admirar, gostar.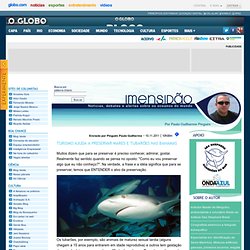 Realmente faz sentido quando se pensa no oposto: "Como eu vou preservar algo que eu não conheço? ". Sea Shepherd. The Cove | TakePart Social Action Network: Important Issues, Act. The Story The Cove exposes the slaughter of more than 20,000 dolphins and porpoises off the coast of Japan every year, and how their meat, containing toxic levels of mercury, is sold as food in Japan and other parts of Asia, often labeled as whale meat.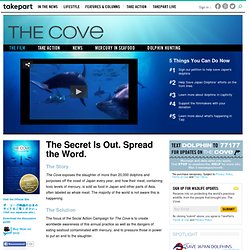 The majority of the world is not aware this is happening. The Solution The focus of the Social Action Campaign for The Cove is to create worldwide awareness of this annual practice as well as the dangers of eating seafood contaminated with mercury, and to pressure those in power to put an end to the slaughter. The Results.
---