Diy
IKEA Hackers
Cork Tile Accent Wall (00:01:14) To dress up her living room, a homeowner installs a cork tile accent wall. Power-Outage Light Kit (00:01:15) Installing a power-outage light kit helps homeowners in emergencies. Under-Rug Heating Pad (00:01:06) A rug heating pad helps warm a drafty bedroom and keeps toes toasty. Slide Lid Shed Adds Storage (00:01:11) A homeowner adds extra storage to the backyard with a sturdy slid lid shed. Waterproof Speaker for Shower (00:01:15) Shower singing just got easier with these wireless waterproof speakers. Soft Baby-Bath Pillow (00:01:09) A new mother bathes her baby in flower-petal softness with safety in mind.
DIY Network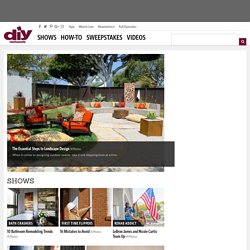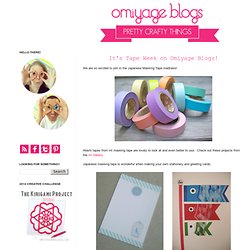 We are so excited to join in the Japanese Masking Tape madness! Washi tapes from mt masking tape are lovely to look at and even better to use. Check out these projects from the mt Gallery.
It's Tape Week on Omiyage Blogs!
31 Insanely Easy And Clever DIY Projects
DIY! 7 new stylish ways to de-clutter your beauty closet
Top 5 Friday: Upcycling Ideas (Start As One Thing, End As Another!) - Style Sheet
Whether you call it upcycling, reusing, refurbishing or reimagining, today's Top 5 Friday is all about finding decor inspiration and doing it yourself. Headboard From Wooden Skids (aka Pallets) This idea came courtesy of Julia Black from Pure Design, who hosted a video series for us called The Green Geek. Watch how she transformed three skids and some salvaged wood into a beachy white headboard for a queen size bed (three skids are the perfect size!).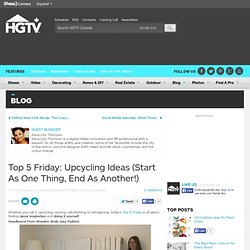 most favorited all-time
25 Awesome DIY Ideas For Bookshelves