Watershed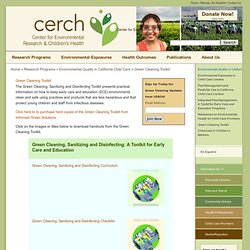 Center for Environmental Research and Children's Health » Green Cleaning Toolkit
Home | Sitemap | En Español | Contact Us Donate Now! (click here) CERCH – Center for Environmental Research and Children's Health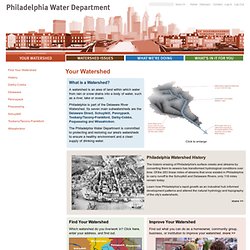 Your Watershed | Philadelphia Water Department
What is a Watershed? A watershed is an area of land within which water from rain or snow drains into a body of water, such as a river, lake or ocean. Philadelphia is part of the Delaware River Watershed.
Forests and Deforestation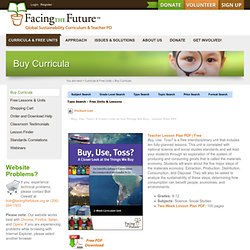 Buy, Use, Toss? | Science & Social Studies Curriculum | Facing the Future | Preview and Buy Curriculum
This download (a $19.95 value) is available for free thanks to generous contributions from the following funders: Crosby Philanthropy Fund, Johnson Family Foundation, Lawson Valentine Foundation, Martin-Fabert Foundation, Singing Field Foundation, The Story of Stuff Project - a project of the Tides Center, Wallace Global Fund, Weeden Foundation. Thank you! Your support will empower thousands of students in all types of schools and communities across the United States to build a more sustainable future.
Make a topographic map!