Watershed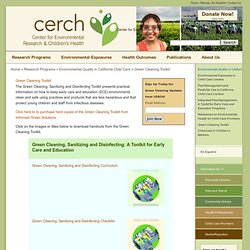 Center for Environmental Research and Children's Health » Green Cleaning Toolkit
The Green Cleaning, Sanitizing and Disinfecting Toolkit presents practical information on how to keep early care and education (ECE) environments clean and safe using practices and products that are less hazardous and that protect young children and staff from infectious diseases.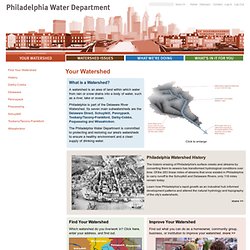 Your Watershed | Philadelphia Water Department
What is a Watershed? A watershed is an area of land within which water from rain or snow drains into a body of water, such as a river, lake or ocean. Philadelphia is part of the Delaware River Watershed.
Forests and Deforestation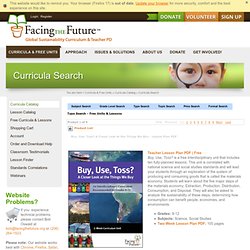 Buy, Use, Toss? | Science & Social Studies Curriculum | Facing the Future | Preview and Buy Curriculum
Buy, Use, Toss? A Closer Look at the Things We Buy (a $19.95 value) is available to download for FREE in its entirety. Additionally, each lesson is available to download individually.
Make a topographic map!