Watershed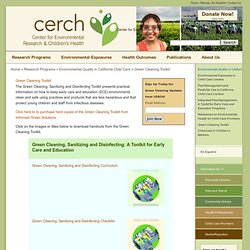 Center for Environmental Research and Children's Health » Green Cleaning Toolkit
Home | Sitemap | En Español | Contact Us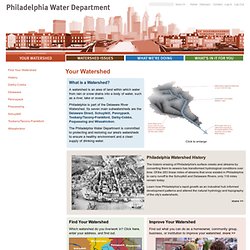 Your Watershed | Philadelphia Water Department
What is a Watershed? A watershed is an area of land within which water from rain or snow drains into a body of water, such as a river, lake or ocean. Philadelphia is part of the Delaware River Watershed.
Forests and Deforestation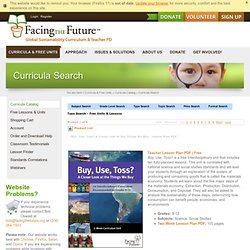 Buy, Use, Toss? | Science & Social Studies Curriculum | Facing the Future | Preview and Buy Curriculum
This download (a $19.95 value) is available for free thanks to generous contributions from the following funders: Crosby Philanthropy Fund, Johnson Family Foundation, Lawson Valentine Foundation, Martin-Fabert Foundation, Singing Field Foundation, The Story of Stuff Project - a project of the Tides Center, Wallace Global Fund, Weeden Foundation. Thank you!
Make a topographic map!