Dessert
Chocolate Chip Lava Cookies. I am so in love with these darn chocolate lava cookies!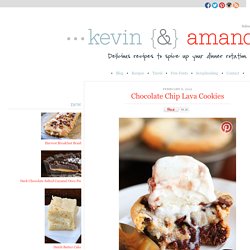 What is it about a warm, gooey chocolate chip cookie stuffed with decadent, rich, melted chocolate that makes it so irresistible?? Especially when topped with vanilla ice cream. These are one of Kev's favorite homemade treats, and he usually asks me to make them at least once a week. They are so simple to whip up, and such a treat! Homemade Hostess Cupcake Cake&Balls.
This is not a lie... this is the truth...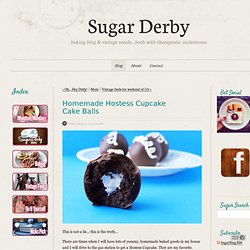 There are times when I will have lots of yummy, homemade baked goods in my house and I will drive to the gas station to get a Hostess Cupcake. They are my favorite. And they are adorable.... They are served in that really cute little tray. They have a cute swirl. Mint Chocolate Chip Cookies. Brownie Cookies. Love brownies.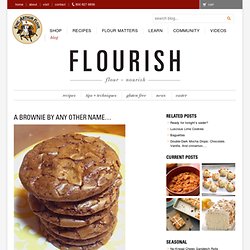 Love their shiny, flaky top that shatters into micro-thin shards that shower onto your fingers as you eat. Love their dark, gooey center. The Cookie Cake&Pie. Cookies, Cakes and Pies are basically the holy trinity of baked goods.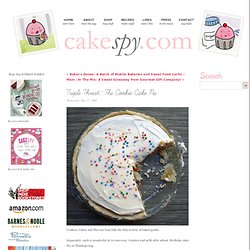 Separately, each is wonderful in its own way. Cookies and milk after school. Birthday cake. Pie at Thanksgiving. But what if--just what if--all of this awesome could be combined into one singular sensation? Apple Pies in Apples. I know, I've made a few pies lately.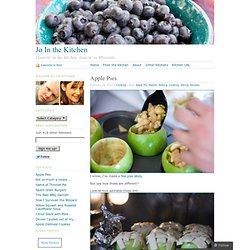 But see how these are different? Look at how adorable these are! I mean, come on. Could you resist? I sure couldn't.
Cakes
Simple Pretty Sunflower Cookies. Chocolate Chip Cookie Dough Dip. Chocolate Chip Cookie Dough Dip It's time for a little confession.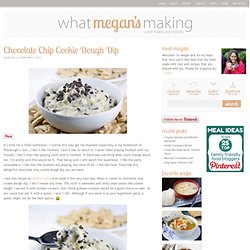 I realize this may get me shunned (especially in my hometown of Pittsburgh!) Blackberry Frozen Yogurt. Summer has been so good to us this year.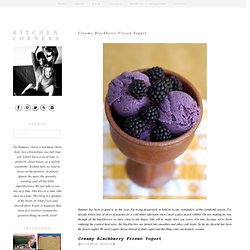 I'm trying desperately to hold on to any remainders of this wonderful season. I've already frozen tons of slices of peaches for a cold winter afternoon when I need a juicy peach cobbler. I'm now making my way through all the blackberries we have close to our house. Jam will be made, don't you worry. Mini Apple Pies. Chocolate Chip Cookies. I've already posted about my one of my newfound favorite chocolate chips cookies.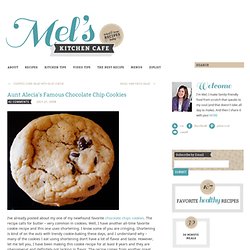 The recipe calls for butter – very common in cookies. Well, I have another all-time favorite cookie recipe and this one uses shortening. I know some of you are cringing. Shortening is kind of on the outs with trendy cookie-baking these days, and I understand why – many of the cookies I eat using shortening don't have a lot of flavor and taste. However, let me tell you, I have been making this cookie recipe for at least 8 years and they are phenomenal and definitely not lacking in flavor. Perfect Buttercream.
You know the scene – you're at a party, and it's time for the cake to be served.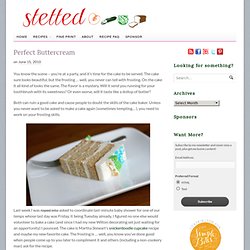 The cake sure looks beautiful, but the frosting … well, you never can tell with frosting. On the cake it all kind of looks the same. The flavor is a mystery. Will it send you running for your toothbrush with its sweetness? Single ingredient ice cream recipe. Recipe: single-ingredient ice cream Administrative news: The amount of spam accumulating in my filter is increasing and the amount of time I have to glance through and fish out the occasional legitimate comment is all but nil at this point.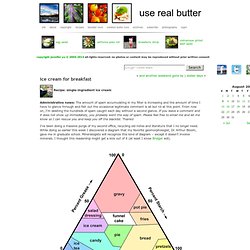 From now on, I'm deleting the hundreds of spam caught each day without a second glance. If you leave a comment and it does not show up immediately, you probably went the way of spam. Chocolate Chip Cookie Dough Truffles. Chocolate Chip Cookie Dough Truffles I've never liked chocolate chip cookies. Go ahead and throw tomatoes at me if you'd like, but I don't like 'em. They're just a plain old cookie, after all, with a few studs of chocolate chips in them. They're nothing special to me, unless you get some cookie dough-action before it meets its fate in the oven.
---