Organic Gardening
Get flash to fully experience Pearltrees
First off – you really can build this thing very cheaply, but to do so you have to recycle, freecycle, and scrounge.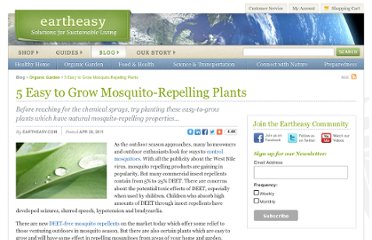 As the outdoor season approaches, many homeowners and outdoor enthusiasts look for ways to control mosquitoes . With all the publicity about the West Nile virus, mosquito repelling products are gaining in popularity. But many commercial insect repellents contain from 5% to 25% DEET.
On many occasions, we've been tempted to grow our own potatoes. They're fairly low maintenance, can be grown in a pot or in the ground, last a fairly long time if stored properly, and can be very nutritious (high in potassium and vitamin C). Here's more incentive: according to this article, you can grow 100 pounds of potatoes in 4 sq. feet.