Alcoholic Drinks
Ingredients: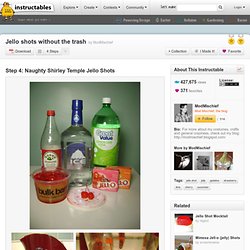 Here is one way to make your next party a smashing success. It's called Aurora and is TCCs black light phosphorescent take on jungle-juice… it's pink under regular light, but glows blue under black light. I can see it now… Doctor, I'm peeing rainbows. Lava Lamps Recipe - Allrecipes.com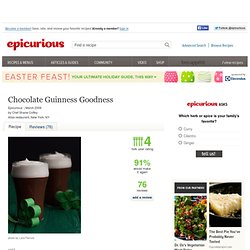 In large nonreactive mixing bowl, whisk together egg yolks and sugar.
Ingredients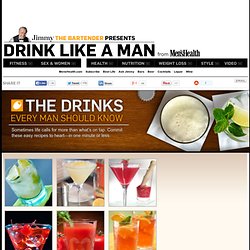 I told you guys that I'm wasting a lot of time nowadays looking at pretty pictures and interesting ideas on Pinterest. I already have a bunch of different boards for all kinds of stuff - be it food or interior design. But I especially liked the idea of someone making up Harry Potter related drinks. And then I googled the term and came up with a bunch of interesting stuff.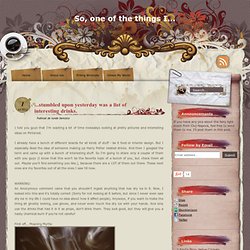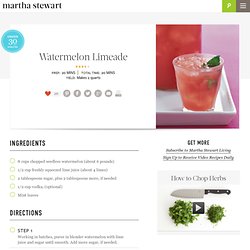 Save to your Collections Sorry for the inconvenience! Saving is temporarily unavailable as we work through a few kinks in our new recipe design (we hope you like it!).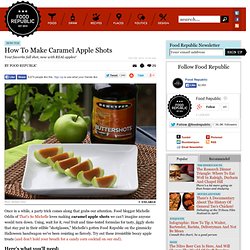 Photo: Michelle Oddis Once in a while, a party trick comes along that grabs our attention.
About Yummly Yummly is building the digital kitchen platform and mapping the food genome...making life better/easier/more fun for everyone who cooks.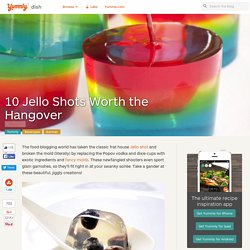 Me again.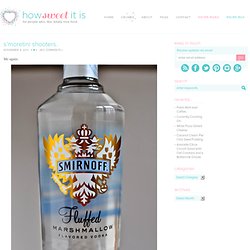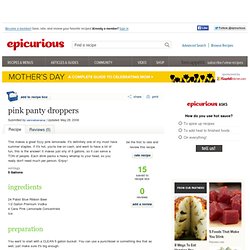 This makes a great fizzy pink lemonade. It's definitely one of my must have summer staples.
I know some of you all might be "cocktailed out" after the New Year. All the holiday parties, New Years Eve and, of course, the drinking to drown out annoying relatives…well, it can do a number on your liver. So that's why today I bring you a small drink.
Cocktail Friday ~ M&M Shooter
The sophisticated Pokémon trainer demands a beverage that will meet the needs of his or her discerning palate. The Pokémon cocktails developed by the author(s) of the Drunken Moogle blog do just that, with a series that include three separate drinks inspired by each of the evolutionary stages of various pocket monsters.
Ingredients: Strawberries (the biggest ones you can find) Strawberry jelly powder Creme de cacao Vodka Chocolate chips (optional) Wash the strawberries and pick out the nicest ones.