Brownies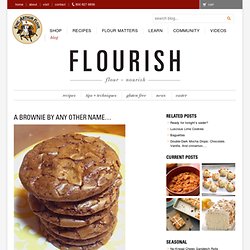 Love brownies. Love their shiny, flaky top that shatters into micro-thin shards that shower onto your fingers as you eat. Love their dark, gooey center. Their "chocolate nirvana" flavor. Sometimes can't deal with the bake, wait to cool, cutting into squares messiness and fuss of brownies. Want something I can enjoy within 5 minutes of its exit from the oven.
I'm sorry for doing this to you. I really am. But see, last Friday while I was on a 10-hour road trip heading for vacation, I received this recipe from a reader named Liz. Liz, I love you. That's all I have to say.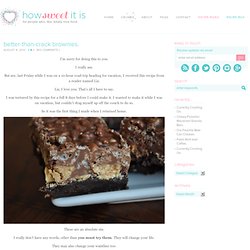 Red Velvet Cheesecake Brownies These Red Velvet Cheesecake Brownies are rich, decadent and so perfect for Valentine's Day! Brownie and cheesecake batter are swirled together to make a festive and impressive dessert. Indianapolis, along with many other states in the Midwest, is coping with a huge ice storm that is supposed to cover us in over an inch of ice.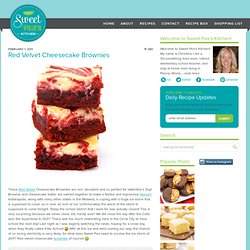 Halloween Snack Mix Recipe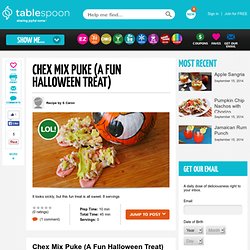 Puke you can ... eat? Eeuw!
Cookies and Cream Brownies Posted July 15th, 2011 by girlwhoateeverything I've been sick for about a month now. I'm not sure if it's a sinus infection or just a lingering cold but I actually lost my sense of smell for an entire day. It was awful.
Cookies and Cream Brownies Recipe
When they have a craving, it usually falls in with all things salty, like beef jerky, potato chips, wings, cheese dip, and bacon.
Bourbon Bacon Brownies
Ultimate Halloween Peanut Butter Oreo Brownie Bar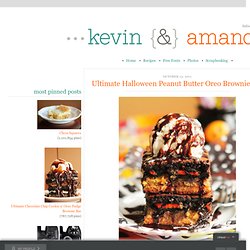 AKA The OMG Illegal-in-48-States Ultimate Insane Brownie. I've been seeing these new white chocolate candy corn Halloween M&Ms pop up all over my favorite food blogs recently, and I knew I had to get my hands on some! I had no idea what to expect. Did they taste like white chocolate?
I've tried lots of brownie recipes: Boxes, scratch, frosted, plain, nuts, chips, fudge … Each of them has something to like, but depending on my mood I might want a change of pace. Not any more. My wife found this recipe, and it's perfect. I'm done looking.