Space
ESOC - Space debris: evolution in pictures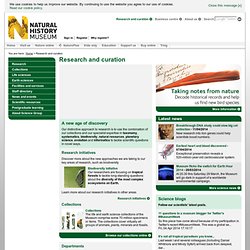 A new age of discovery Our distinctive approach to research is to use the combination of our collections and our specialist expertise in taxonomy, systematics, biodiversity, natural resources, planetary science, evolution and informatics to tackle scientific questions in novel ways. Research initiatives Discover more about the new approaches we are taking to our key areas of research, such as biodiversity Biodiversity initiative
Research and curation - Natural History Museum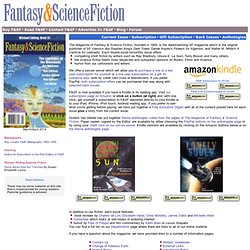 The Magazine of Fantasy & Science Fiction, founded in 1949, is the award-winning SF magazine which is the original publisher of SF classics like Stephen King's Dark Tower, Daniel Keyes's Flowers for Algernon, and Walter M. Miller's A Canticle for Leibowitz. Each double-sized bimonthly issue offers: compelling short fiction by writers such as Ray Bradbury, Ursula K.
Fantasy and Science Fiction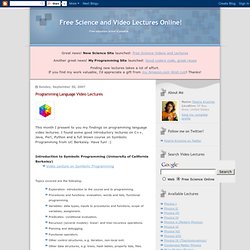 This month I present to you my findings on programming language video lectures. I found some good introductory lectures on C++, Java, Perl, Python and a full blown course on Symbolic Programming from UC Berkeley. Have fun! :)
Free Science and Video Lectures Online!
nanologue
10-2 (2004): Bridging the Gaps: Science Fiction in Nanotechnology
José López* Abstract: This paper argues that narrative elements from the science fiction (SF) literary genre are used in the discourse of Nanoscience and Technology (NST) to bridge the gap between what is technically possible today and its inflated promises for the future. The argument is illustrated through a detailed discussion of two NST texts. The paper concludes by arguing that the use of SF narrative techniques poses serious problems to the development of a critical analysis of the ethical and social implications of NST. Keywords: nanoscience and technology, ethical and social implications, science fiction, extrapolation.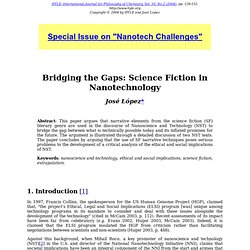 Nanotechnology
MicroAngela's Electron Microscope Image Gallery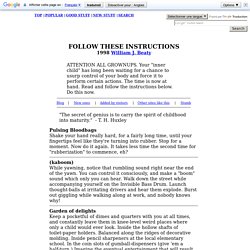 SCIENCE HOBBYIST: Do This Now
"There is another world, but it's inside this one" -Paul ?uard Do the Celestial Crawl On a cloudless warm night, walk around until you can put a nearby building or tree very close to a bright star in the eastern sky.
Home Page - Popular Science
Time Cube
The Human Cloning Foundation
The Nine Planets
Space Environment Center
Welcome to Principia Cybernetica Web
Perceptual Science Group at MIT
Slashdot News for nerds, stuff that matters
SETI@home Search for Extraterrestrial Intelligence at home