News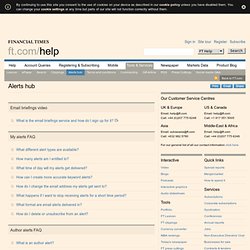 Services & tools - News tracking - Desktop news alerts
PrintEmailShare Email briefings video What is the email briefings service and how do I sign up for it? Serkan My alerts FAQ
SAN FRANCISCO, Feb. 22 — Some class science projects get out of hand. That is certainly the case with Patrick Miller's graduate course in do-it-yourself supercomputing at the University of San Francisco. On April 3, his students plan to assemble the first "flash mob supercomputer" in the school gym. While brainstorming about how to build a home-brew computer powerful enough to be added to a list of the world's 500 fastest computers, Mr. Miller and his students, along with Gregory D. Benson, an associate professor of computer science, came up with the idea of an electronic barn-raising.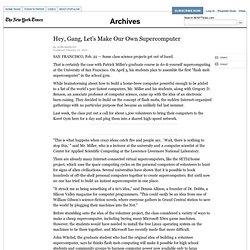 Hey, Gang, Let's Make Our Own Supercomputer
How to stop a zombie horde of botnets How to stop a zombie horde of botnets Of all the security threats that can impact network operations, the lowly botnet may prove to be the most damaging and hardest to eradicate. Here's how to stop, or at least minimize, the damage.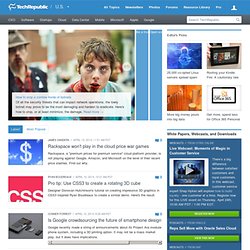 silicon.com - the who, what, when, where and why of ebusiness
Forbes.com
BBC News SCI-TECH