Dulce
Zoku Popsicle Maker: Nutella Fudgesicles | The Daily Waffle
New gadgets are fun. I was leafing through (more like studying) the latest issue of Donna Hay magazine and saw this Zoku Quick Pop Maker that makes popsicles in less than 10 minutes. It's been out for awhile and reviewed in a bunch of places — here's theKitchn's take — but I'd just missed it somehow.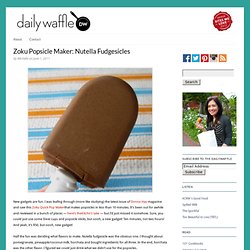 "Subway" Cookies recipe
Hummingbird Cake Recipe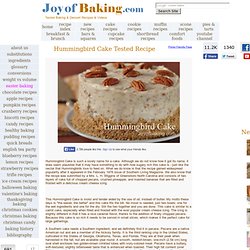 Hummingbird Cake: Preheat oven to 350 degrees F (180 degrees C) and place the rack in the center of the oven. Butter or spray two - 9 x 2 inch (23 x 5 cm) round cake pans and line the bottoms of the pans with a circle of parchment paper. Place the pecans on a baking sheet and bake in the oven for about 8 minutes or until lightly browned and fragrant.
Cheesecakes: Preheat oven to 300 degrees F (150 degrees C) and place oven rack in the center of the oven. Line 12 muffin cups with paper liners. (Can also use silicone baking cups.)
Individual Cheesecakes Recipe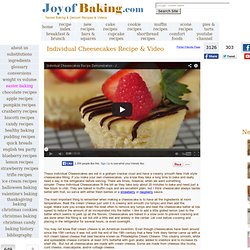 Okay, so this isn't really a hard sell. I mean let's face it … cake dressed up as cute baby carrots is way more fun than the real vegetable version, right?! I think so. But, I guess I could start drawing faces on raw carrots to make me want to eat them more. Maybe.
» Recipe~ Nutella Banana Cream Cake in a Jar » Whipperberry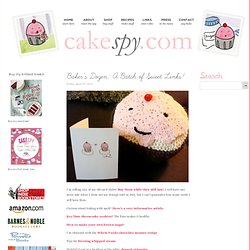 April showers bring May flowers. But let's not get all doom and gloom and April-is-the-cruelest month, OK? Because where there are rain showers, there is bound to be a rainbow or two.
Coffee is my life. I drink it in the morning, in the afternoon, at night and repeat. Yes, I love it even more than pre-mustache Anthony Kiedis (someone spend him a razor), glittery spatulas, Murder She Wrote marathons and Ryan Gosling.
I saw a picture of these the other day on Allrecipes.com and thought it was such a cute idea, I had to try it. After googleing it, I found a good tutorial on Stacy's Sweet Shop. I modified a few things to make it more simple for me (less homemade more store bought).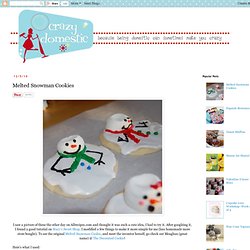 Contact Us Privacy Policy Joyofbaking On Twitter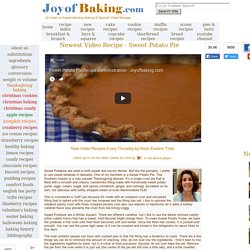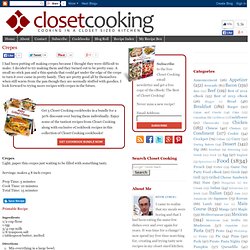 I had been putting off making crepes because I thought they were difficult to make. I decided to try making them and they turned out to be pretty easy. A small no-stick pan and a thin spatula that could get under the edge of the crepe to turn it over came in pretty handy. They are pretty good all by themselves when still warm from the pan though they are normally stuffed with goodies. I look forward to trying more recipes with crepes in the future.
Crepes
I am so lucky to have such great friends and family who are amazing cooks and bakers! Recently, my friend Lynn tried out some fabulous Desserts. I have to admit, I had recently considered making fortune cookies but was a little intimidated by the process. However, Lynn is fearless in the Kitchen and will take on any recipe! Double Mango Pudding
SavvyGirl Foods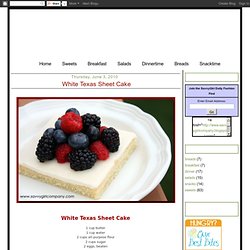 (photo by chris rochelle @ CHOW) Team Mustache had everyone smiling with their irresistible mini-mustache mini-cupcake toppers. Matching this feast for the eyes was a party in the mouth–teeny Guinness Gasm cakes boasting a rich combo of Guinness, chocolate, and Bailey's that will surely bring out the boozy Irishman in you when you whip these up yourself!Guinness Gasm Ingredients:
Conversion charts | SPLENDA®
Use these measurement conversion charts when you want to cook and bake with the sweetness you love but without sugar's unwanted calories. SPLENDA® No Calorie Sweetener, Granulated It measures cup for cup like sugar – so whatever amount of sugar your recipe requires just substitute the same amount of SPLENDA® Granulated Sweetener Sugar SPLENDA® Granulated Sweetener 1 cup 1 cup