Street Art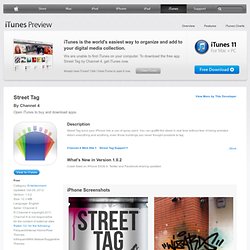 Street Tag for iPhone 3GS, iPhone 4, iPod touch (4th generation), iPad 2 Wi-Fi, and iPad 2 Wi-Fi + 3G on the iTunes App Store
Description Street Tag turns your iPhone into a can of spray paint. You can graffiti the street in real time without fear of being arrested. Adorn everything and anything, even those buildings you never thought possible to tag.
Puzzling Stickers - Pixel Wall Decals - Stickaz
Sélection de petits plaisirs déco de printemps à mini-prix C'est le printemps et bien souvent on a des envies de changement, des envies de déco diverses et variées dans des tons pastels ou flashys, comme les lumières de la belle saison qui revient… Oui mais c'est pas donné me direz-vous de refaire toute la... De bien jolies illustrations de style vintage !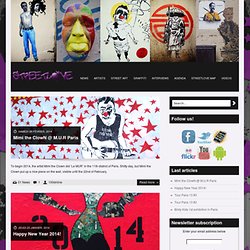 According to the previous article related to more photos on the 'Tour Paris 13′ street art exhibition in Paris, here is a last showcase of photos we found in the building. It's not all… but you will have a nice overview if you missed the opportunity to take a tour when it was open (in October 2013) and I totally understand as there was hours of queue before getting in… With a bit of delay, but hey, better late than never, we wanted to show you more from the biggest street art exhibition in Paris – Tour Paris 13. I don't know if the tower has been destroyed as planned – did not check – but here are below more photos of the murals done by artists in each of the apartments – amazing artwork!
Street Art Graffiti showcase | StreetLove
amazon
Post-it War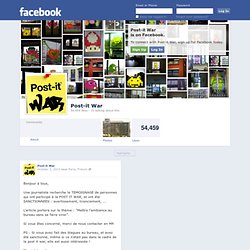 Bonjour à tous, Une journaliste recherche le TEMOIGNAGE de personnes qui ont participé à la POST IT WAR, et ont été SANCTIONNEES : avertissement, licenciement, ... L'article portera sur le thème : "Mettre l'ambiance au bureau sans se faire virer". Si vous êtes concerné, merci de nous contacter en MP. PS : Si vous avez fait des blagues au bureau, et avez été sanctionné, même si ce n'était pas dans le cadre de la post it war, elle est aussi intéressée !