Street Art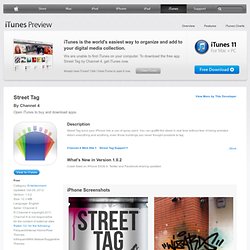 Street Tag for iPhone 3GS, iPhone 4, iPod touch (4th generation), iPad 2 Wi-Fi, and iPad 2 Wi-Fi + 3G on the iTunes App Store
Description Street Tag turns your iPhone into a can of spray paint. You can graffiti the street in real time without fear of being arrested. Adorn everything and anything, even those buildings you never thought possible to tag.
Puzzling Stickers - Pixel Wall Decals - Stickaz
Sélection de petits plaisirs déco de printemps à mini-prix C'est le printemps et bien souvent on a des envies de changement, des envies de déco diverses et variées dans des tons pastels ou flashys, comme les lumières de la belle saison qui revient… Oui mais c'est pas donné me direz-vous de refaire toute la... De bien jolies illustrations de style vintage !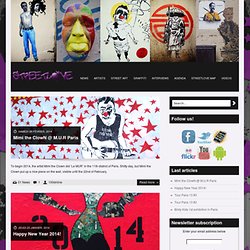 To begin 2014, the artist Mimi the Clown did 'Le MUR' in the 11th district of Paris. Shitty day, but Mimi the Clown put up a nice piece on the wall, visible until the 22nd of February. For the first article of the year, we wanted to wish you a Happy StreetLove New Year and send you our best wishes for 2014! According to the previous article related to more photos on the 'Tour Paris 13′ street art exhibition in Paris, here is a last showcase of photos we found in the building.
Street Art Graffiti showcase | StreetLove
amazon
Post-it War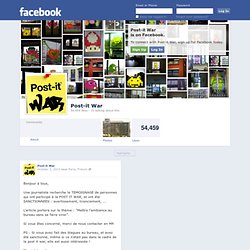 Bonjour à tous, Une journaliste recherche le TEMOIGNAGE de personnes qui ont participé à la POST IT WAR, et ont été SANCTIONNEES : avertissement, licenciement, ... L'article portera sur le thème : "Mettre l'ambiance au bureau sans se faire virer". Si vous êtes concerné, merci de nous contacter en MP. PS : Si vous avez fait des blagues au bureau, et avez été sanctionné, même si ce n'était pas dans le cadre de la post it war, elle est aussi intéressée !