Math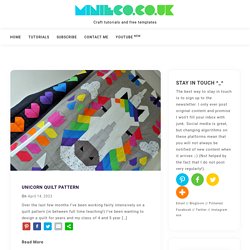 By Kate on March 11, 2014 Hello! Last year I made some 'origami bunny' chocolate bar wrappers and I thought the bunny would look nice on these treat boxes. The design is really minimal and suitable for kids and grown-ups. If you want to make a real origami bunny then check out this post at howaboutorange. Are you making anything for Easter?
Scale is a simple concept. From a very early age, children know about big and small, heavy and light, more and less. Extreme scales, however, are another story.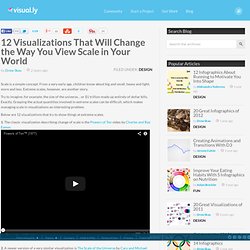 » Giddy With Excitement! Grades 1 and 2 at Ancaster Meadow School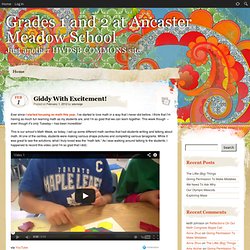 Feb1 Ever since I started focusing on math this year, I've started to love math in a way that I never did before. I think that I'm having as much fun learning math as my students are, and I'm so glad that we can learn together. This week though – even though it's only Tuesday – has been incredible!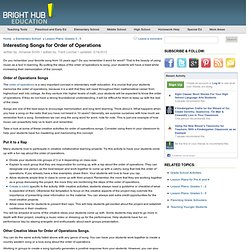 written by: Amanda Smith • edited by: Trent Lorcher • updated: 2/14/2012 Do you remember your favorite song from 10 years ago? Do you remember it word for word? That is the beauty of using music as a tool in learning.
Order of Operation Songs
Math Mayhem
Teaching Fractions with Sketchpad | Sine of the Times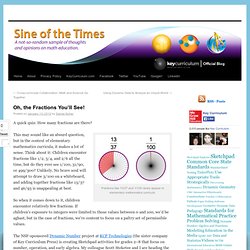 Share A quick quiz: How many fractions are there? Fractions like 13/37 and 1/100 rarely appear in elementary mathematics curricula. This may sound like an absurd question, but in the context of elementary mathematics curricula, it makes a lot of sense.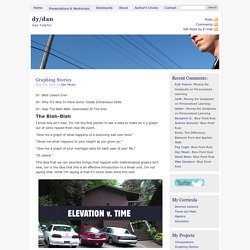 Graphing Stories
Or: Best Lesson Ever Or: Why It's Nice To Have Some Totally Extraneous Skills Or: Skip The Blah-Blah. Downloads At The End.
HonorPoint.com - Learn the Multiplication Tables Online
BBC - Bitesize
Google Reader has been discontinued. We want to thank all our loyal fans. We understand you may not agree with this decision, but we hope you'll come to love these alternatives as much as you loved Reader. Sincerely, The Google Reader team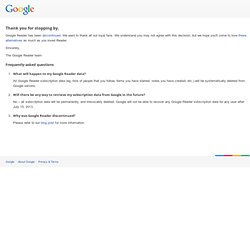 Reader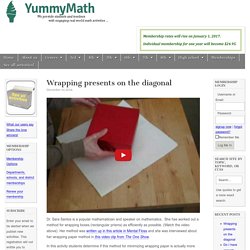 This Tuesday is Earth Day. Use this activity to demonstrate the various mappings of our 3-d Earth to a 2-d piece of paper. Students compare maps with this famous photo and check to see which characteristics are maintained and which are distorted. Clicking on this image will show a larger, expandable image in a new window. In honor of Earth Day we encourage you to show your classes the beauty of the Earth and remind everyone of one of the first times that it was seen in its entirety from space, December 7, 1972 from an Apollo mission.
By Matt, on March 20th, 2014 Last week, Dan Meyer invited the folks at Mathalicious to opine on the meaning of the phrase "real-world," not as it applies to MTV shows (though that would make for a great conversation), but as it applies to questions asked of students in a math classroom. This week, we responded, continuing what I believe to be an important and interesting discussion about the nature of what we mean when we demand that mathematics be made more "real" for our students. Most of my thoughts on the subject are encapsulated in the Mathalicious response. (Both articles come highly recommended, and what I say below may not make much sense if you haven't read them first.)
Math Goes Pop!