Math
Mini eco. KS2 Bitesize - Home. 12 Visualizations That Will Change the Way You View Scale in Your World. Scale is a simple concept.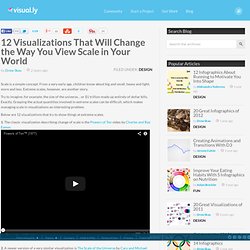 From a very early age, children know about big and small, heavy and light, more and less. Extreme scales, however, are another story.
» Giddy With Excitement! Grades 1 and 2 at Ancaster Meadow School. Feb1 Ever since I started focusing on math this year, I've started to love math in a way that I never did before.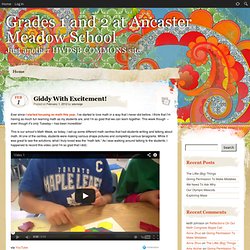 I think that I'm having as much fun learning math as my students are, and I'm so glad that we can learn together. This week though – even though it's only Tuesday – has been incredible! Maths. Order of Operation Songs. Written by: Amanda Smith • edited by: Trent Lorcher • updated: 2/14/2012 Do you remember your favorite song from 10 years ago?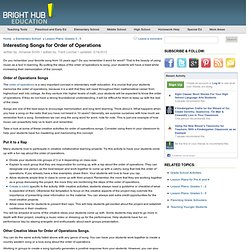 Do you remember it word for word? That is the beauty of using music as a tool in learning. Khan Academy. Math Mayhem. Teaching Fractions with Sketchpad | Sine of the Times. Share A quick quiz: How many fractions are there?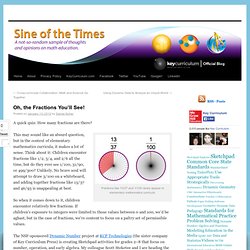 Fractions like 13/37 and 1/100 rarely appear in elementary mathematics curricula. This may sound like an absurd question, but in the context of elementary mathematics curricula, it makes a lot of sense. Graphing Stories. Or: Best Lesson Ever Or: Why It's Nice To Have Some Totally Extraneous Skills Or: Skip The Blah-Blah.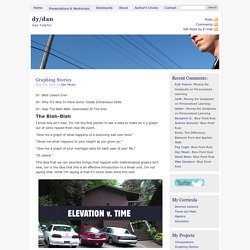 Downloads At The End. Plain. Maths iPad Apps. HonorPoint.com - Learn the Multiplication Tables Online. BBC - Bitesize. Reader. Yummy Math | We provide teachers and students with mathematics relevant to our world today … Math Goes Pop!
---