Interesting
Banned Books Online
presents Welcome to this special exhibit of books that have been the objects of censorship or censorship attempts. The books featured here, ranging from Ulysses to Little Red Riding Hood, have been selected from the indexes of The Online Books Page. (See that page for more than a million more online books!)
American Humane: Protecting Children and Animals Since 1877
Lemondrop - Women, Relationships and Modern Life
the Etymology and History of First Names
Melinda Gates and Bill Gates Why giving away our wealth has been the most satisfying thing we've done In 1993, Bill and Melinda Gates—then engaged—took a walk on a beach in Zanzibar, and made a bold decision on how they would make sure that their wealth from Microsoft went back into society. In a conversation with Chris Anderson, the couple talks about their work at the Bill & Melinda Gates Foundation, as well as about their marriage, their children, their failures and the satisfaction of giving most of their wealth away.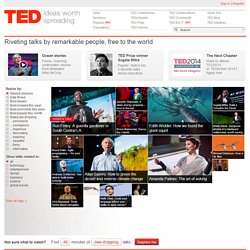 TED: Ideas worth spreading
GuySpeak - Ask real men questions about anything and get real answers...
The Sims 3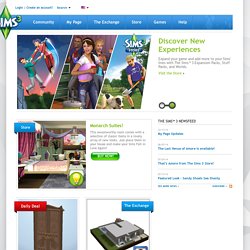 What is Origin? Origin brings an entire universe of gaming into a single, convenient application. Downloads are streamlined for quick and easy installation, and you can securely purchase and play your favorite games any time and any place you want. You can even chat with your friends right from the Origin application while you play. New features recently added to Origin include live streaming demos, free-to-play games, and a beta cloud storage feature.
Hairstyles, Women's Fashion, Beauty Products, and Relationship Advice
American FactFinder