Entrepreneurship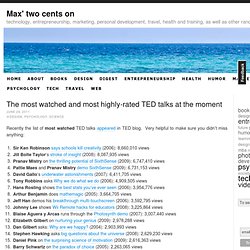 You've read several posts already. It's very flattering to know that somebody is interested in what I write over here. :)
You're automatically signed up for the Inc. Wire, so you never miss a single day's most important news, tips, or ideas. Roll over the name of the other Inc. newsletters to see how you can get great Inc. articles on the topics that matter most to you. The news-from all over the web-entrepreneurs need to know now.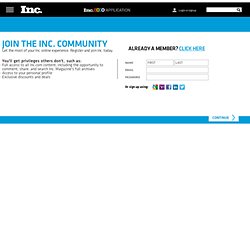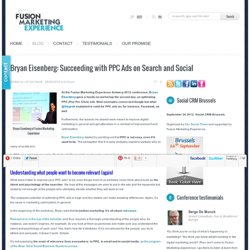 Bryan Eisenberg: Succeeding with PPC Ads on Search and Social
Bryan Eisenberg at Fusion Marketing Experience At the Fusion Marketing Experience Antwerp 2012 conference, Bryan Eisenberg gave a hands-on workshop the second day, on optimizing PPC (Pay Per Click) ads.
In the past I've given some tips for handling meetings effectively, covering topics like: - How not to let your meeting go down a rat hole; - Dealing with the elephant in the room; - Dealing with skeletons in your closet; - How to make meetings discussions, not "pitches" - A tale of two pitches (I eventually invested in the first company that pitched) Today's post is a subtle one about positioning yourself in a presentation. This might be a VC meeting but also might just be a sales or biz dev meeting.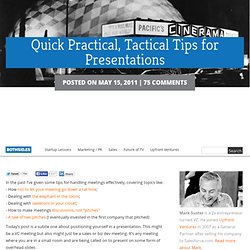 The 10 People You Need To Know To Open Doors In Silicon Valley
5 Tips for making sure you don't screw up your social media strategy
It's simple.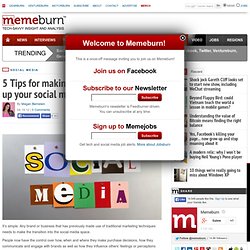 5 Hot Industries Every Small Business Owner Should Know About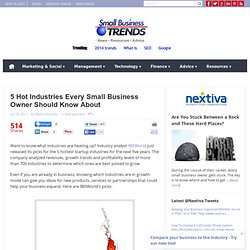 Want to know what industries are heating up? Industry analyst IBISWorld just released its picks for the 5 hottest startup industries for the next five years.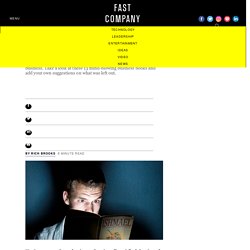 Having never taken a business class in college I find that I read and listen to a lot of business books to round out my education. The books usually aren't "How to Manage Your Cash Flow" but rather get me to rethink the way I run my business, which--despite no business classes or diploma--continues to be in business 13 plus years after I started it. In that time, here are 13 of the books that had the biggest impact on how I run my business (in no particular order): Drive: The Surprising Truth About What Motivates Us by Daniel Pink: If you supervise anyone in your business, this book is a must read.
50 Questions: What is the first document I should put in front of a VC?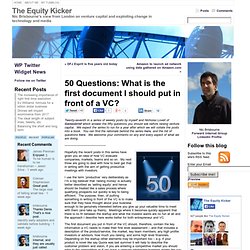 Twenty-seventh in a series of weekly posts by myself and Nicholas Lovell of Gamesbrief which answer the fifty questions you should ask before raising venture capital.
7 Ways To Promote Your Business Online For Free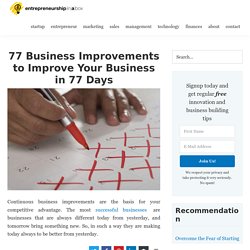 77 Business Improvements in 77 Days
Business improvement is the basis for competitive advantage. The most successful businesses are businesses that are different today from yesterday, and tomorrow bring something new and in that way make today always to be better from yesterday.