PICS
We are ready to build a big coin stack. Then build upwards. Oddly enough, it's sturdy enough to hold some pretty weighty books. Then when it's all done, put a dome on the top.
Pictures of Pennies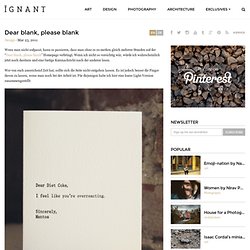 Wenn man nicht aufpasst, kann es passieren, dass man ohne es zu merken gleich mehrere Stunden auf der "Dear blank, please blank" Homepage verbringt. Wenn ich nicht so vorsichtig wär, würde ich wahrscheinlich jetzt noch dasitzen und eine lustige Kurznachricht nach der anderen lesen. Wer von euch ausreichend Zeit hat, sollte sich die Seite nicht entgehen lassen.
"Earth From Above" is the result of the aerial photographer Yann Arthus-Bertrand's five-year airborne odyssey across six continents. It's a spectacular presentation of large scale photographs of astonishing natural landscapes. Every stunning aerial photograph tells a story about our changing planet.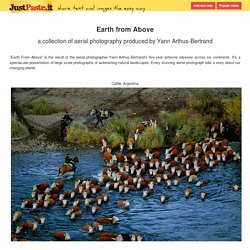 Bizarre-Comics-05.jpg (Image JPEG, 934x759 pixels)
7958.jpg (Image JPEG, 590x515 pixels)
UPDATE: The Return of Bent Objects Wires transform these objects from inanimate to hilarious works of art. Little polish girl McDonalds as Sculpture Materials