Art
Demo: Dimensional Substrates and Treated Surfaces. There's a rich array of media available to creatives today, offering a wide range of possibilities for exploration and experimentation.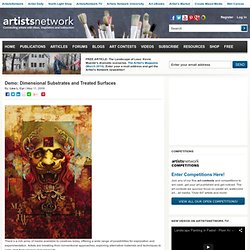 Artists are breaking from conventional approaches, exploring alternative materials and techniques to jump-start their process and approach. In this demonstration from my book Art Revolution, I use multiple substrates, collage, assemblage, embossing and debossing relief treatments and lushly painted patinas to draw the viewer into the piece. Jose Carrasco Illustrations | Ember-Eyed & Eerie Illustrations By Mezamero. Illustrations By Mezamero Prepare for nightmares!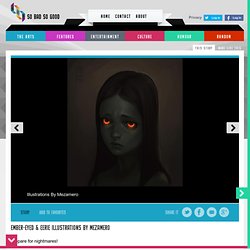 These intense and eerie illustrations are the work of Russian mastermind Mezamero (who's real name is Viktoria). Her work on Deviant Art towers over much of the other submissions on the site, to date she's nearly had a staggering 500,000 views. The dark and malevolent theme displayed in her images below though, doesn't continue throughout all of her creations, so make sure you check out & support the rest of her wonderful illustrative & digital work here.
Sketches : Kevin Ragnott. Beautiful Sketches That Turn into 3-D Illusions on the Page. Envisioning Disney Characters in "Real Life" on the Behance Network. How To Mix Chalkboard Paint in Any Color. We love using chalkboards as backdrops for displays and parties (like this one here!).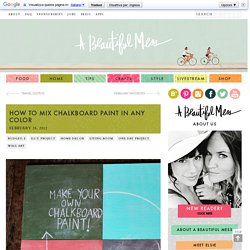 So we were super excited to learn that you can create your own custom colors-and it's really easy! We first learned how from Martha Stewart whose tutorial you can read here. COLLABORATIONS : Marion Bolognesi. Pencil VS Camera Technique – 20 New Artworks!! | Graphic Design Den – The Best Resource for Creative Graphic Designers. Cool Photos and Artworks for Your Inspiration #67. Cool Photos and Artworks for Your Inspiration #14. Looks like good Artworks by Alberto Russo. Fabulous Artworks by Jeannette Woitzik. Have you ever thought of creating your own responsive website?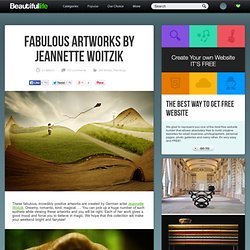 It could be your own personal webpage or your blog or even a site for your business? How about to create a website by yourself using one of today's most advanced website builder? Feel free to use the best website builder with wide opportunities allowing to create beautiful websites of different topics in minutes. Great variety of creative website templates, advanced drag-and-drop editor, mobile/tablet optimized versions, SEO features and all this is free. Impressive spray paint art. 35 Inspiring Color Palettes from Master Painters | Art Varsity.
Putting together a great color palette for your design work can be one of the most challenging aspects of any project.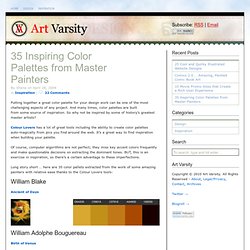 And many times, color palettes are built from some source of inspiration. So why not be inspired by some of history's greatest master artists? Wedding Color Palette Chooser | Nearlyweds.com. DIY storybook paper roses | DIY Wedding. You're going to love today's DIY project so much that you're going to want to start tearing pages out from old books tonight!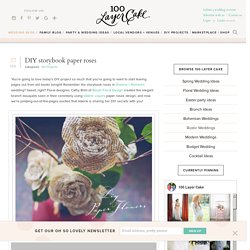 Remember the storybook roses in Shanna + Richard's wedding? Sweet, right? Floral designer, Cathy Brim of Bloom Floral Design created the elegant branch bouquets seen in their ceremony using Valerie Lloyd's paper roses design, and now we're jumping-out-of-the-pages excited that Valerie is sharing her DIY secrets with you! Suitcase-chair.jpg (684×513) Ear Cuffs | Oddities.Us.
---