Política y Economía
China's leadership transition doesn't look good if you're a foreign business - Quartz
China's 18th party congress began today. The country's new leaders, whose identities will be formally revealed on or around November 15, look likely to be a fairly conservative group when it comes to economic and political reform. That shouldn't harm China's giant import and export markets, but it augurs badly for foreign companies, particularly in the banking and media sectors, who are hoping to get rich selling services to China's close to 1.4 billion consumers.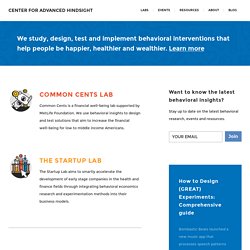 Every day of the year, American shoppers act irrationally. On Black Friday, however, shoppers' irrationality and wildness climb to dangerously high levels. Why does Black Friday lead shoppers to grab and fight, especially when the stakes are often as low as fifty percent off toasters? Over the last few decades, social scientists have cataloged the many different factors that lead to irrational consumer behavior, and Black Friday touches on nearly that entire list. Luckily though, if shoppers stay aware of how Black Friday is designed to make them irrational—and if they take breaks, eat snacks, plan ahead, and keep a clear mind—then they can avoid falling victim to the "holiday." Here are seven reasons shoppers become so irrational and committed to deals on Black Friday, as well as a few ways you can protect yourself.
Center for Advanced Hindsight
The Observatory of Economic Complexity English The Observatory of Economic Complexity makes international trade data and economic complexity indicators available through millions of interactive visualizations.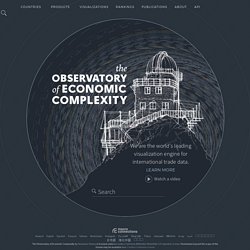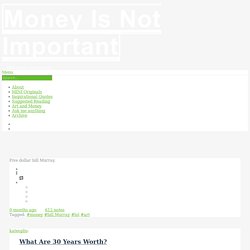 Money Is Not Important
Most would tell you to just go for it, but that's bad advice. 99.9% of people that go for it end up failing and you never hear about it. Nothing is more miserable than failing at something you love and be completely broke at the same time. It's okay to do something that pays the bills while you chase your dream after hours. Have a day job, so to speak. Get better at your craft day by day so that when you do end up going all in, you're more likely to make it.
FOMC Minutes - The Quick Review, by Tim Duy: Running short on time tonight (a problem that I don't think will be resolved until the next week). Still, I want to make some quick comments - disjointed as they may be - on the minutes of the December 2013 FOMC meeting.Near the beginning of the minutes, the staff presents a survey on the expected costs and benefits of the asset purchase program. I feel I need to highlight this section since I have complained that the Fed is leaving us in the dark on the cost/benefit calculus. Now I know why they are leaving us in the dark - they are pretty much in the dark themselves.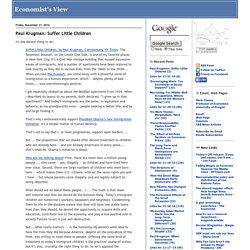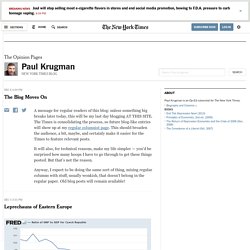 The other day someone — I don't remember who or where — asked an interesting question: when did it become so common to disparage anyone who hasn't made it big, hasn't gotten rich, as a "loser"? Well, that's actually a question we can answer, using Google Ngrams, which track the frequency with which words or phrases are used in books: Sure enough, the term "losers" has become much more common since the 1960s. And I think this word usage reflects something real — a growing contempt for the little people.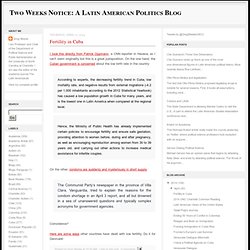 Jerry Coleman died yesterday. Since he was 89, it was no surprise but for me a very sentimental moment because he was the voice of my childhood. When I was about two years old he became the announcer of the San Diego Padres, and as a Padres big lifelong fan his voice is imprinted very deeply in my brain. What's so remarkable, though, is what a tremendous person he was.
Two Weeks Notice: A Latin American Politics Blog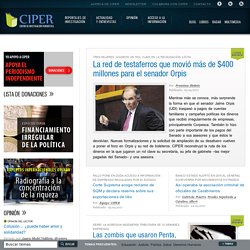 Lo más nuevo Opera dos troncales, 1.600 buses y 1,2 millón de pasajeros diarios Por: Alberto Arellano Publicado: 08.01.2014 Hasta el 31 de enero tiene el Ministerio de Transportes para decidir si pagará US$15,2 millones a Inversiones Alsacia, que opera los troncales 1 y 4 de Transantiago. La empresa, a su vez, tiene hasta el 14 de febrero para cancelar US$ 51,6 millones a sus acreedores, por lo que requiere el dinero del gobierno para seguir con vida. La decisión ministerial depende de que Alsacia cumpla con el mínimo exigido para dos índices de desempeño en el troncal 4: frecuencia y regularidad. El fantasma de Transantiago amenaza con resurgir a solo semanas del cambio de mando.