Derecho
Legal Theory Blog
Introduction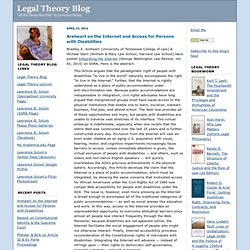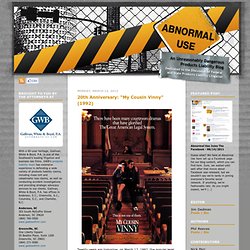 Twenty years ago tomorrow, on March 13, 1992, the popular legal comedy My Cousin Vinny hit theatres.
Abnormal Use - An unreasonably dangerous products liability blog
Geek/Lawyers | My other t-shirt is a pin-stripe suit.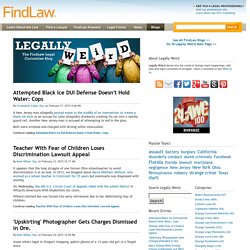 Legally Weird - FindLaw Legal Curiosities Blog
With the legalization of recreational marijuana use in Colorado and Washington, entrepreneurs are now testing the limits of these laws by opening up "pot bars" and private clubs.
Miguel Angel Mata - Blog sobre Derecho y Nuevas Tecnologías
Against Monopoly
A global consumer network on Access to Knowledge and communications issues
Law and the Multiverse | Superheroes, supervillains, and the law
Concurring Opinions