Street Art
Tru Freedom (Slow Mo Freerunning)
Ce site, pour sa partie photo, doit être vu comme un fanzine qui parait le 1er et le 15 de chaque mois, à la différence qu'il est gratuit d'accès. Il n'est pas un site de pages perso comme l'était/est aéro, fat-cap, ou bombing art (big-up à eux). Il présente avant tout le travail de photographes, et ce qui plaît à l'équipe : nous recevons beaucoup de photos et choisissons soigneusement celles que nous diffusons. Nous rappelons que ce site est en ligne depuis 1997, et a longtemps subsisté grâce à la passion de ceux qui l'ont crée.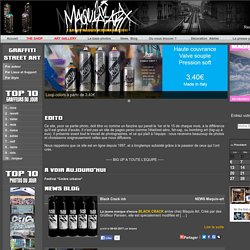 JR in New York
The Joker, Superman, Santa Claus, Robin and Ronald McDonald were all part of the latest public statue transformation in Bulgaria. Located in Sofia's town square, the Red Army soldier statues are just one of numerous, long-running 'attacks' on the monuments dedicated to the former Soviet Union. So far no one has claimed the work. However, the anonymous artist has earned the title 'Banksy of Bulgaria.' Beneath the piece is written: 'Moving with the times.'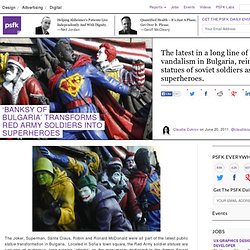 'Banksy of Bulgaria' Transforms Red Army Soldiers Into Superheroes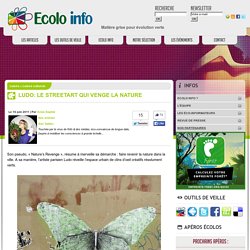 Le 16 juin 2011 | Par Anne-Sophie Ses articles Son Twitter
Ecolo-Info » Loisirs culturels » Ludo: le streetart qui venge la nature
Starts With V - Paintball Machine
Vous raffolez des Space Invaders collés aux murs de nos villes ? Exposition de leur créateur du 6/06 au 2/07 - invasiondepresse1000
50 Shades of Black Box Set Accompanying the artworks featured in the upcoming 50 Shades of Black opening, Shepard Fairey has created a limited edition box set with screen prints of each of his 50 new album cover designs inspired by the 12-inch record cover format. The 50 Shades of Black box set is the largest number of images to date and is a work of art itself! Each box set is a limited edition of 200 and includes 50 signed and numbered screen prints of all new album cover designs, as well as an album cover stencil, an LP sticker sheet, and a certificate of authenticity. The box is hand made and features the Sound and Vision LP graphic on the cover presented in gold foil stamping with embossed highlighting throughout.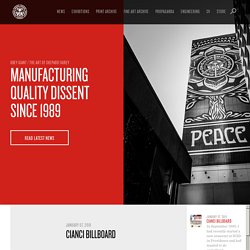 1000 - une vidéo Art et Création
Stress is a usual feeling that can be dealt with using various methods. Identification of stress causes is the first step and the objective is to have a balanced life. Physical Activity Make a point to move around daily and it should not be a tedious activity. In every about 30 minutes, change position and do something different from routine.
Shop Authentic Out Of Print Shepard Fairey Art Prints