Referentes
Gary Oldman: GQ Men of the Year 2011: Icon: Men of the Year. This year's greatest movie soliloquy may well be Gary Oldman's cumulative non-dialogue during his first few scenes in Tinker, Tailor, Soldier, Spy.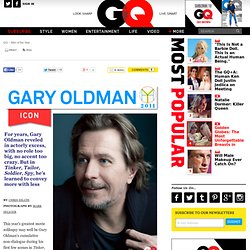 He says nothing. Betrays nothing. On and on and on, not a syllable. Most impressively, it's not that actorly kind of silence and stillness—the one that invites the viewer, with each telegraphed wrinkle of the forehead and masterful quiver of the eyebrow, to offer up congratulations on how marvelously the actor is refusing to do things. Breaking Bad: GQ Men of the Year 2011: Badasses: Men of the Year. Does any show say more about the jittery times we live in than AMC's Breaking Bad?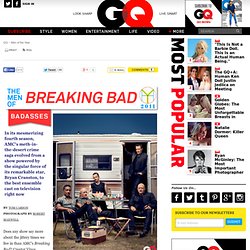 Creator Vince Gilligan's New Mexico-set TV noir debuted mere months before the Great Recession hit, and its ultra-savvy parable of the decline of American morals just keeps on getting more resonant. If our Depression-era forebears had The Grapes of Wrath to identify with, we've got the indelibly named Walt White—once an upstanding high-school chemistry teacher, now cooking meth for big bucks to provide for his family before cancer does him in.
Philippe Starck: "Yo no trabajo, soy un soñador profesional",Directivos.-Economía y empresa Expansión. El artista es el creador de los ambientes de los hoteles, restaurantes y tiendas de referencia de todo el mundo.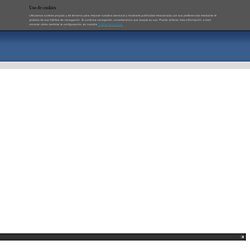 Nunca eligió el diseño, sino que "fue el diseño el que me escogió". Philippe Starck (París, 1949) pasó su infancia bajo la mesa de dibujo de su padre, un famoso ingeniero aeronáutico, creador de los aviones Starck durante las dos grandes guerras mundiales. En la cúspide del periodismo. Jill Abramson, la primera mujer directora de The New York Times, iba hacia un gimnasio en el centro de Manhattan, una mañana de mayo de 2007, cuando un camión frigorífico la atropelló.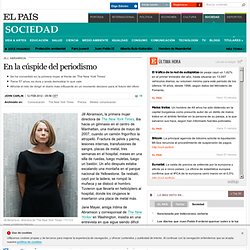 Fractura de pelvis y pierna, lesiones internas, transfusiones de sangre, placas de metal, tres semanas en el hospital, meses en una silla de ruedas, luego muletas, luego un bastón. Un año después estaba escalando una montaña en el parque nacional de Yellowstone. Se resbaló, cayó por la ladera, se rompió la muñeca y se dislocó el hombro. Tuvieron que llevarla en helicóptero al hospital, donde los cirujanos le insertaron una placa de metal más. Steve Jobs's Real Genius. Not long after Steve Jobs got married, in 1991, he moved with his wife to a nineteen-thirties, Cotswolds-style house in old Palo Alto.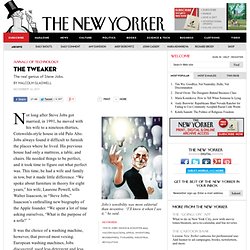 Jobs always found it difficult to furnish the places where he lived. His previous house had only a mattress, a table, and chairs. He needed things to be perfect, and it took time to figure out what perfect was. This time, he had a wife and family in tow, but it made little difference. "We spoke about furniture in theory for eight years," his wife, Laurene Powell, tells Walter Isaacson, in "Steve Jobs," Isaacson's enthralling new biography of the Apple founder. Quien es esta chica. Recuerda a una de las modelos de las obras prerrafaelistas.
O a una de un óleo de Tiziano. O a un personaje de un cuento de Lewis Carroll. James Franco, ahora modelo · ELPAÍS.com. James Franco, en la campaña publicitaria de Gucci 'El mundo entero es un escenario', fotografiada por Nathaniel Goldberg.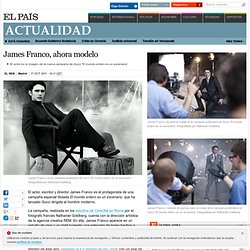 El actor, escritor y director James Franco es el protagonista de una campaña especial titulada El mundo entero es un escenario, que ha lanzado Gucci dirigida al hombre moderno. La campaña, realizada en los estudios de Cinecittà en Roma por el fotógrafo francés Nathaniel Goldberg, cuenta con la dirección artística de la agencia creativa REM. En ella, James Franco aparece en un estudio de cine y un plató luciendo una selección de trajes hechos a medida. Las fotografías son en blanco y negro. A lo largo de su carrera, James Franco ha confiado en la directora creativa de Gucci Frida Giannini para sus trajes de alfombra roja y, en febrero de este año, presentó la 83ª edición de los Oscar con un look de la casa italiana.
---