Local Resources
Dirty Secrets of The Food Processing Industry. Written by Sally Fallon We have always processed our food; this is an activity that is uniquely human.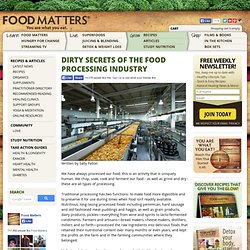 We chop, soak, cook and ferment our food - as well as grind and dry - these are all types of processing. Traditional processing has two functions: to make food more digestible and to preserve it for use during times when food isn't readily available. Nutritious, long-lasing processed foods including pemmican, hard sausage and old-fashioned meat puddings and haggis, as well as grain products, dairy products, pickles—everything from wine and spirits to lacto-fermented condiments. Mind Tools - Management Training, Leadership Training and Career Training. Intelligence, Wisdom, and Charisma. A person with high intelligence is curious, knowledgeable, and prone to use big words.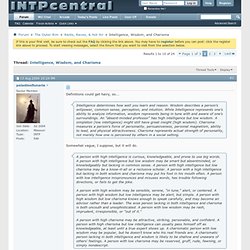 A person with high intelligence but low wisdom may be smart but absentminded, or knowledgeably but lacking in common sense. A person with high intelligence but low charisma may be a know-it-all or a reclusive scholar. A person with a high intelligence but lacking in both wisdom and charisma may put his foot in his mouth often. Helpguide helps you help yourself to better mental and emotional health. Will Power - Self Discipline - Guidance, Development and Exercises. Learn How to Strengthen Your Willpower and Self Discipline By Remez Sasson Do you sometimes, feel that you lack the inner strength to take action, act assertively or be persistent?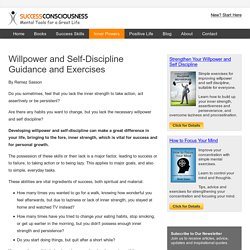 Are there any habits you want to change, but you lack the necessary willpower and self discipline? Developing a certain degree of willpower and self-discipline can make a great difference in your life, bringing to the fore inner strength, which is vital for success and for personal growth. รู้ทันกลโกง 18 มงกุฏ – เตือนภัย. XE Currency Exchange.
---