Web tutos
Copyright © 2006 Developpez LLC. Aucune reproduction, même partielle, ne peut être faite de ce site et de l'ensemble de son contenu : textes, documents, images, etc. sans l'autorisation expresse de l'auteur. Sinon vous encourez selon la loi jusqu'à trois ans de prison et jusqu'à 300 000 € de dommages et intérêts.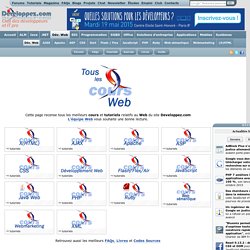 Martius Web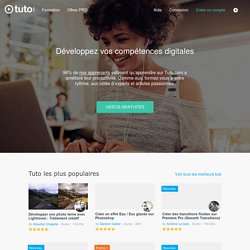 Pour faire simple, nous pouvons dire que cette nouvelle formation "50 trucs et astuces* workflow pour Photoshop" répond globalement aux mêmes objectifs que la précédente formation After Effects ; à quelques nuances, parenthèses et points d'exclamation près, toutefois. A savoir : plus qu'un patron, faire de vous un véritable magicien de la retouche d'image et du webdesign,
Cette partie du site n'est plus maintenue, elle reste en ligne pour la postérité.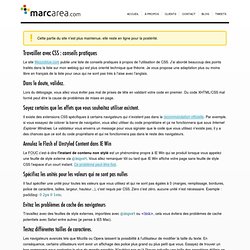 MarcArea.com
Zone HTML / XHTML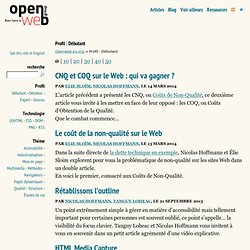 Openweb.eu.org
Syndication my love Web technologies that are open, practical and useful are rare and valuable.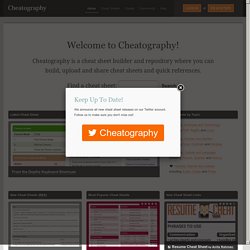 A selection of awesome, printable quick references for a variety of languages and web technologies. Settlers of Catan