Management & Entrepreneurship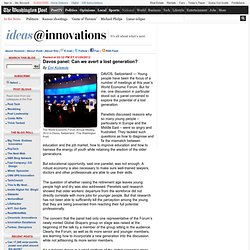 Davos panel: Can we avert a lost generation? - Ideas@Innovations
Posted at 02:32 PM ET, 01/26/2012
C'est un livre qui risque de faire du bruit dans le Landerneau du management. Une vision critique et iconoclaste qui revisite les théories les plus loufoques de l'organisation des entreprises pour mieux les renverser. C'est le "Wanagement" , pour apprendre à "manager à contre-courant" .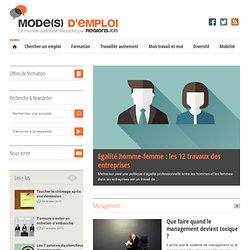 Wanagement : le management à contre-courant
The startup scene continues to thrive, and amongst the founders of tomorrow's top businesses are a group of entrepreneurs with the lofty goal of making the world a better place. IdeaMensch highlights 33 of the brightest, most driven, and admirable entrepreneurs who devote their businesses for causes that range from animal rights to ending street harassment. A sampling of the selected to help get you inspired:
33 entrepreneurs who are changing the world for the better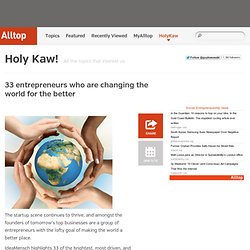 Shiny, happy company: Why happiness is the new metric for startup success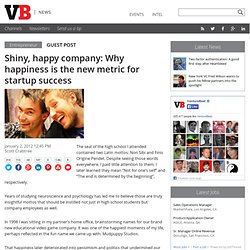 The seal of the high school I attended contained two Latin mottos: Non Sibi and Finis Origine Pendet.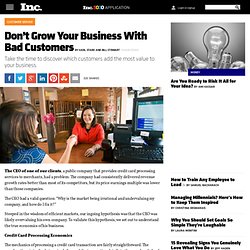 Don't Grow Your Business With Bad Customers
Take the time to discover which customers add the most value to your business. Getty 85 in Share
Starting Over (Basecamp)| Get Real | Jason Fried
Sometimes, the best way to improve something is to begin again from scratch. Even if it's your top-selling product. Laurent Cilluffo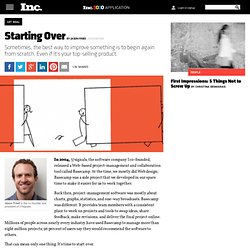 In Startups And Life, You Need Plan A, B, And Z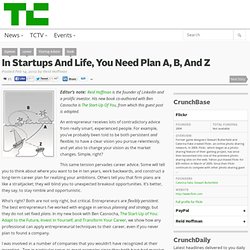 Editor's note: Reid Hoffman is the founder of LinkedIn and a prolific investor. His new book co-authored with Ben Casnocha is The Start-Up Of You , from which this guest post is adapted.