Management & Entrepreneurship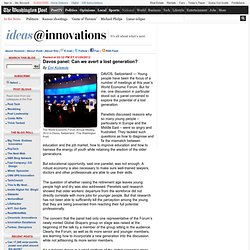 Davos panel: Can we avert a lost generation? - Ideas@Innovations
Posted at 02:32 PM ET, 01/26/2012
Wanagement : le management à contre-courant
The startup scene continues to thrive, and amongst the founders of tomorrow's top businesses are a group of entrepreneurs with the lofty goal of making the world a better place. IdeaMensch highlights 33 of the brightest, most driven, and admirable entrepreneurs who devote their businesses for causes that range from animal rights to ending street harassment. A sampling of the selected to help get you inspired:
33 entrepreneurs who are changing the world for the better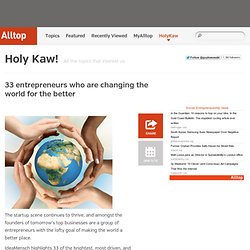 Shiny, happy company: Why happiness is the new metric for startup success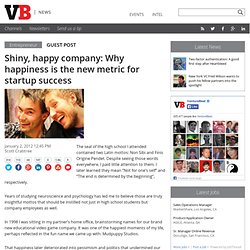 The seal of the high school I attended contained two Latin mottos: Non Sibi and Finis Origine Pendet.
Don't Grow Your Business With Bad Customers
Starting Over (Basecamp)| Get Real | Jason Fried
In Startups And Life, You Need Plan A, B, And Z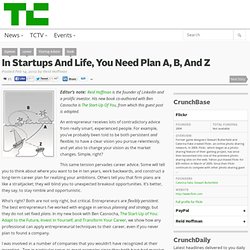 Editor's note: Reid Hoffman is the founder of LinkedIn and a prolific investor. His new book co-authored with Ben Casnocha is The Start-Up Of You, from which this guest post is adapted.