Social Media
Bebo was founded in 2005 by husband and wife - Michael & Xochi Birch. It grew into the 3rd largest social network in the world and indeed - fun times were had. They sold the company in 2008 to AOL for $850M and celebrated with a victory pint. Over the years, the website faded away, until last year the original founders decided to buy Bebo back for $1 million, and began brainstorming ways to re-invent it into something fresh. In 2014, we will be launching 3 apps, each has its own name, style, and purpose - but all are made by Bebo.
Socialbakers Analytics - Power Your Social Media Performance Facebook Overview Statistics page shows a simple overview of the top performing Facebook brands and Facebook users. It serves as a clean guidepost to more detailed information and statistics that can be found in the respective section on our website www.socialbakers.com.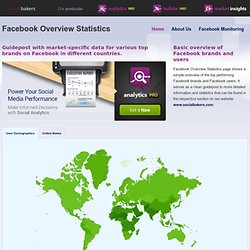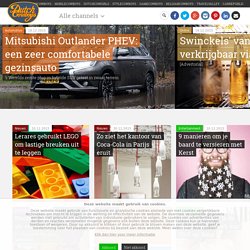 Entertainment Mensen willen nog wel eens onderschatten wat de kracht van de Wisdom of the Crowd van de internet gemeenschap is. Nu wij met een paar klikken verbonden zijn met letterlijk miljoenen mensen, is het ook geen probleem meer om aan die mensen hulp voor heel veel problemen waarmee je kampt, te vragen. En hoewel slechts een heel klein deel van die geconnecte mensen zich daadwerkelijk iets gelegen laat aan jouw vraag en probleem, is dat wereldwijd toch snel een grote groep mensen die gezamenlijk veel denkkracht kunnen ontwikkelen.
Deze vraag kwam naar voren tijdens het jaarlijkse Museums and the Web-congres, dat dit jaar in Baltimore werd gehouden. 'Postdigital' zou betekenen dat musea de 'nieuwe normaal' volledig omarmd hebben en dat 'digitaal' een vanzelfsprekend onderdeel is geworden van het museum. Wij denken dat we nog niet zo ver zijn, de titel van het congres zou dan immers gewoon 'Museums' moeten zijn... Lees verder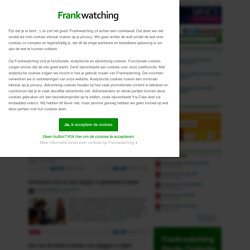 South By South West, NL Report - Verslag interactive door @erwbl
Launch Date of Major Social Networking Sites
Social Media Monitoring, Analysis & Engagement