Portfolios
J.C. LEYENDECKER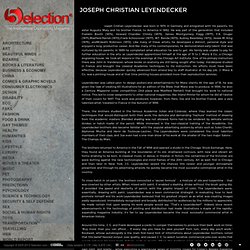 JOSEPH CHRISTIAN LEYENDECKER ‹ 5election - The International Coolhunting Magazine
oseph Cristian Leyendecker was born in 1874 in Germany and emigrated with his parents, his sister Augusta Mary and his brother Franck, to America in 1882. He was part of the generation that included Franklin Booth (1874), Howard Chandler Christy (1873), James Montgomery Flagg (1877), F.R. Gruger (1871),Maxfield Parrish (1870),Frank Schoonover (1877), W.T. Benda (1873), Aubrey Beardsley (1872), Jessie M.
Surreal Illustrations by Igor Morski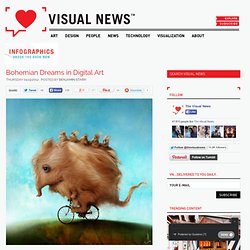 Bohemian Dreams in Digital Art
Somewhere between the work of Tim Burton and Terry Gilliam lies the beautifully imaginative art of Alexander Jansson.
Rado Javor | Drawings and illustrations
ROBERT CARTER | CRACKED HAT ILLUSTRATION
Bob Dob
Vanessa Ly // B&W illustrations + free-hand
Irina Vinnik Portfolio
Honestly, even I don't know how I can outline so well in watercolor.
Ink, paint & feathers
Mark Verhaagen | News
Autumn Whitehurst Illustration
Violeta Hernández
kirsten ulve illustration
MONSIEUR Z :: Illustrator
Colonel Moutarde, illustrations, bandes dessinées
Art | Verabee
illustration | Jing Zhang