Portfolios
J.C. LEYENDECKER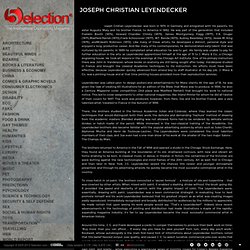 JOSEPH CHRISTIAN LEYENDECKER ‹ 5election - The International Coolhunting Magazine
oseph Cristian Leyendecker was born in 1874 in Germany and emigrated with his parents, his sister Augusta Mary and his brother Franck, to America in 1882. He was part of the generation that included Franklin Booth (1874), Howard Chandler Christy (1873), James Montgomery Flagg (1877), F.R. Gruger (1871),Maxfield Parrish (1870),Frank Schoonover (1877), W.T. Benda (1873), Aubrey Beardsley (1872), Jessie M.
Surreal Illustrations by Igor Morski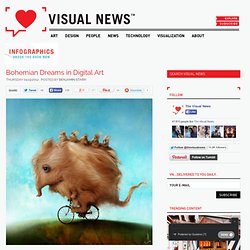 Bohemian Dreams in Digital Art
Somewhere between the work of Tim Burton and Terry Gilliam lies the beautifully imaginative art of Alexander Jansson. His digital painting style is full of fuzzy fauna, twisted flora and plenty of stylish victorian houses… all with the dark and mysterious look you would expect in some bohemian's dream. The deliciously rich and inviting colors beg your eye to explore the many layers of detail: lighted homes on elephants backs, glowing lanterns over shimmering water. It's a world that looks thrilling and rewarding to inhabit.
Rado Javor | Drawings and illustrations
ROBERT CARTER | CRACKED HAT ILLUSTRATION
Bob Dob
Vanessa Ly // B&W illustrations + free-hand
The World of dolls. Stories and Legends Once upon a time there appeared dolls. As well as people, they are absolutely different - beautiful and funny, impulsive and cruel, emperors and clowns, heroes and cannibals.
Irina Vinnik Portfolio
Ink, paint & feathers
Mark Verhaagen | News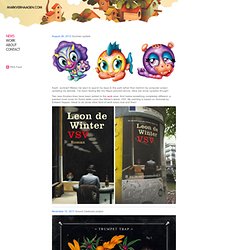 August 28, 2012 Summer update Aaah, summer! Makes me want to spend my days in the park rather than behind my computer screen updating my website. I've been feeling like the Hippo pictured above. Here are some updates though! Two new Zoobles lines have been added to the work area.
Violeta Hernández
kirsten ulve illustration
MONSIEUR Z :: Illustrator
Colonel Moutarde, illustrations, bandes dessinées
Art | Verabee
illustration | Jing Zhang