Cooking
Gulasz po węgiersku - Przepis. Easy Pitcher Cocktail Recipe: Strawberry Basil Margaritas. Previous image Next image I love throwing parties.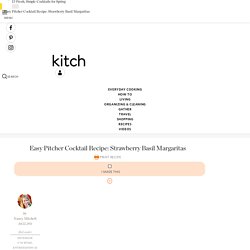 I hate how much work it is to throw a party. So over the years I've picked up a few shortcuts to make the job a little easier. Budget Bytes. Back to Basics ~ tips and techniques to create a great loaf in 5 minutes a day. Note that there is an updated version of this post, click here to view.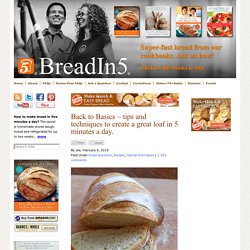 Recently we have seen lots of new readers on the website who are asking wonderful questions about how to perfect their loaves. First I'd like to say welcome to the site and thank you for trying the bread. As I bake through the basic Master recipe from ABin5 I will try to answer some of the most frequently asked questions and also introduce you to a few new pieces of equipment I've recently started to use that make the whole experience just a little easier. The goal is to create a large batch of dough that stores in the refrigerator for up to two weeks. That's why our method saves you so much time– all the mixing and prep is divided over four one-pound loaves.
Perfect Iced Coffee. Iced coffee is my life.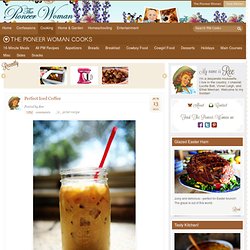 When I wake up, often around the time party animals on the west coast are just heading home, I start each day not with a cup of freshly brewed hot java, but with a tall, blessed glass of creamy iced coffee in a glass. I've been an iced coffee freakazoid for years and years. To say I couldn't live without it is an understatement. It gives me the tools I need to cope. Iced coffee is a complicated thing, and there are many different approaches. Mini Ham & Cheese Quinoa Cups. Mini Ham and Cheese Quinoa Cups are poppable and packed with protein.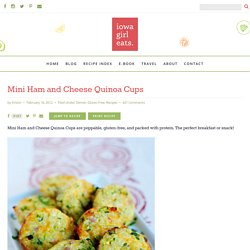 The perfect breakfast recipe or snack idea! I had this whole spiel ready about how real men do, in fact, eat quiche, as demonstrated by Ben who housed nearly a dozen Mini Ham and Cheese Quinoa Cups that resemble wee baby quiche for dinner, but then I remembered that quiche have crust and Mini Ham and Cheese Quinoa Cups do not, so in reality they're more like mini frittatas and well, all was tragically lost. Ok, let me explain. First of all, Mini Ham and Cheese Quinoa Cups might be my new favorite thing on the planet. I may or may not have squealed with delight when they came out of the oven.
---