Nature & Conservation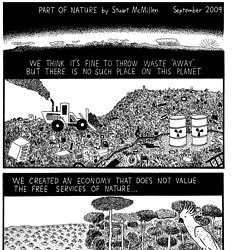 This cartoon is heavily influenced by the books Natural Capitalism - Paul Hawken, Amory Lovins and Hunter Lovins (1999) and Mid-Course Correction - Ray Anderson (1998). It is also in the same vein as the flash animation "The Story of Stuff" by Annie Leonard, which I watched when I was about 90% of the way through the drawing process. Back to post / website. View/add comments for this article.Part of Nature by Stuart McMillen.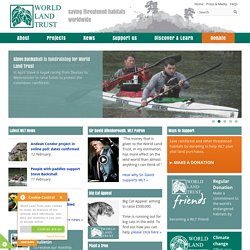 World Land Trust uses cookies to make all features of the website work effectively, and they are essential if you wish to donate online. Some cookies on this site are essential, and the site won't work as expected without them. These cookies are set when you submit a form, login or interact with the site by doing something that goes beyond clicking on simple links. We also use some non-essential cookies to anonymously track visitors or enhance your experience of the site. If you're not happy with this, we won't set these cookies but some nice features of the site may be unavailable. By using our site you accept the terms of our Privacy Policy.
profiles some of Australia's most respected leaders, who have come together out of a shared concern for our climate and common support for a price on pollution. Together, we can unlock millions to invest in clean, renewable energy. That's better for our health, and the health of our planet.
Tackling Climate