Technology
ClassroomWindow - Where The Best Solutions Win
JellyCam - Stop Motion
Smart Notebook – Flash Activities in the Lesson Activity Toolkit 2.0 « Trails Optional
Smart Notebook 11 : Activity Builder Tutorial
Comparing strings in JavaScript is quite easy, as long as you know about the equals operator and the JavaScript If Statement. This is all you need to know to find out if two strings of your choosing are equal. Below we have created a fake authentication system and use an if statement to see if the user's name will grant them access to a special message. JavaScript Code: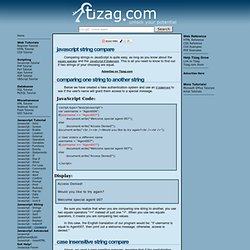 Javascript Tutorial - Compare
Nota Bene: The OneNote Blog
Clip to Onenote
Malte Ahrens has posted a nice step-by-step guide on how to integrate your OneNote 2010 "Add-in" (the official name) into the Ribbon with big icons and not stuck on the Add-Ins Tab. Plenty of screen shots and detailed instructions will have you creating a nice packaged install with a pretty icon for your OneNote PowerToys. (Then you can send me an email and I'll publish/promote it here!) - VS2008 and VS2010 tested. Source code available. - PDF and XPS versions of instructions available.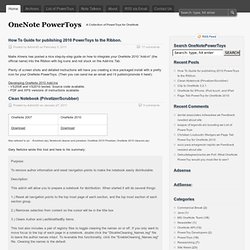 Learning with Python by Allen Downey, Jeff Elkner and Chris Meyers. This book is now available for sale at Lulu.com.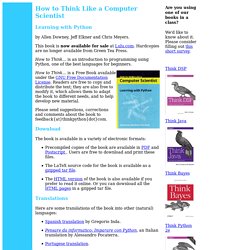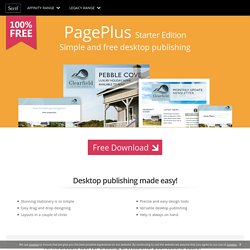 Desktop publishing made easy! Stunning stationery is so simple Easy drag and drop designing Layouts in a couple of clicks Precise and easy design tools Versatile desktop publishing Help is always on hand "An invaluable tool for creating professional publications easily
Free Desktop Publishing Software – PagePlus Starter Edition from Serif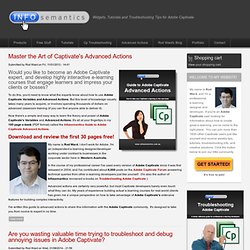 Would you like to become an Adobe Captivate expert, and develop highly interactive e-learning courses that engage learners and impress your clients or bosses? To do this, you'd need to know what the experts know about how to use Adobe Captivate Variables and Advanced Actions. But this level of knowledge usually takes many years to acquire, or involves spending thousands of dollars on advanced classroom training (if you can find anyone able to deliver it).
Infosemantics Pty Ltd | Adobe Captivate Widgets | Advanced e-Learning Tutorials | SCORM LMS Compatibility
CaptivateDev.com | eLearning Development with Adobe Captivate
Create Coloring Book Pages from Photos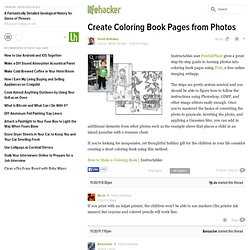 The Disney version is probably packaged and would work directly for her needs. That's what a user wants. Since the process appears to be simple, as a geek, you should make this packaging yourself. Create a plugin for an image editor, make a macro, and gift it/sell it for a smaller price. If there is a need for a more accessible function to a regular user, it should probably be fulfilled. Not complained about regular users who can't go through 10 steps of image modification.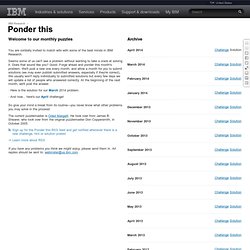 Ponder this | pages
You are cordially invited to match wits with some of the best minds in IBM Research. Seems some of us can't see a problem without wanting to take a crack at solving it. Does that sound like you? Good. Forge ahead and ponder this month's problem.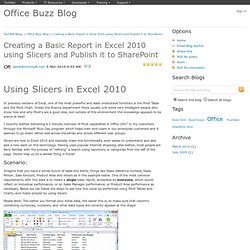 In previous versions of Excel, one of the most powerful and least understood functions is the Pivot Table and the Pivot Chart. Inside the finance department there usually lurk some very intelligent people who know how and why Pivot's are a good idea, but outside of this environment the knowledge appears to be scarce at best! I recently started delivering a 2 minute overview of Pivot capabilities in Office 2007 to my customers through the Microsoft Buzz Day program which helps train end-users in our enterprise customers and it seemed to go down rather well across industries and across different user groups.
Creating a Basic Report in Excel 2010 using Slicers and Publish it to SharePoint - Office Buzz Blog