Animation
Epilogue. The Monk and The Monkey - 2010 Ringling Senior Thesis. Reference! Reference! - free database for animation. Reference! Reference! - free database for animation. AniRef videos. Descendants. Starless Night. Nick Kwiatek — Web & interaction designer + developer. Step by step running animation tutorial. Step by step jumping animation tutorial. G.S.B - Curious Times. Imagination - Play with beautiful wobbly lines. YTMND - Blue Ball Machine (Classic GIF Returned) A Brief History of Pretty Much Everything. Pirate.swf from cristgaming.com. Stripes.
Fun in the Living Room! Star Cube Animation. Creep (Radiohead) Thought of You - Motion Graphics Inspiration - StumbleUpon. Advertising Experimental Motion Showreels Music Videos Short Movies Trailers & Titles After Effects Mocha Cinema 4D Thought of You More information….. 268 Comments Pingback: Sidhe Says » Motion Graphics Pingback: You May Never Read This « twobodiesonesoul Pingback: Site Name » Blog Archive » Welcome!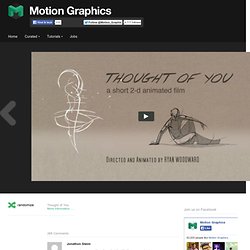 The Saga Of Biorn (by @baekdal) #design. Birn, an old Viking, is determined to reach Valhalla, the warrior's afterlife full of excessive drinking and debauchery.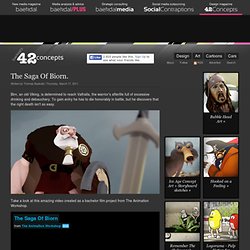 To gain entry he has to die honorably in battle, but he discovers that the right death isn't so easy. Take a look at this amazing video created as a bachelor film project from The Animation Workshop. Ninjai: The Little Ninja - Home Page. Modern Living / Neurotica series. Michele DAuria. Korra123.gif from majhost.com. Video_player.swf from silvanderwoerd.com. Sebastians Voodoo Video. LARRYS TOON INSTITUTE -- Lesson Plan. Sputnik7 | indie music, film and video on demand. La dama y la muerte. The Curious Brain & Runner II. Red. Sebastians Voodoo Video. Hgh1-1.gif from regretfulmorning.com.
---