Fotografia
40 Of The Most Powerful Photographs Ever Taken. Landscape Photography That Will Blow Your Mind [pics] Featured Posts BoredFactory Most Stunning Animal Photography You'll ever see.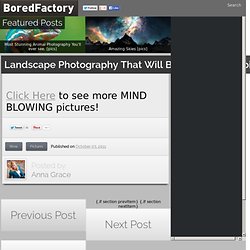 Most popular photography on StumbleUpon! The Top 50 'Pictures of the Day' for 2011. Every day at 5pm the Sifter posts the Picture of the Day.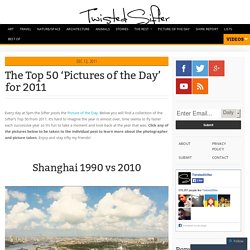 Below you will find a collection of the Sifter's Top 50 from 2011. It's hard to imagine the year is almost over, time seems to fly faster each successive year so it's fun to take a moment and look back at the year that was. 55 incredible examples of photo manipulation.
25 Most Beautiful Animals Photography on StumbleUpon. Piccsy :: Popular Piccs. THIS DAY. 1920x1200-Dizorb-Manhattan-Bridge-Construction-HD-Wallpaper.jpg (1920×1200) Guim.co.uk. Glass Beach - The Dump You'll Want to Visit. It's like a little Inuksuk… Before you say anything about the content of this article, I hate people who litter.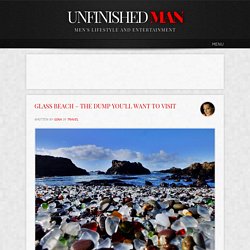 I'll judge you if I think you're too lazy to recycle. 40 Of The Most Powerful Photographs Ever Taken. Notice. Victor - en bildblogg. Simon Tong Photography. Can your pet do this? | petsmeme. Rare and Precious Moments of Animal Life. Hong_Kong_Night_Skyline_non-HDR.jpg (4670×2000) BACK TO THE FUTURE 2 2011 : Irina Werning. Now its time for KOREA, TAIWAN AND TOKYO.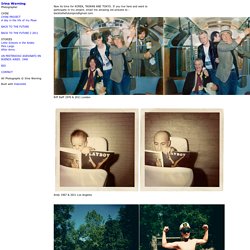 If you live here and want to participate in my project, email me amazing old pictures to : backtothefuturepics@gmail.com Riff Raff 1976 & 2011 London Andy 1967 & 2011 Los Angeles. 10 movie poster cliches (with plenty of examples) Animal30.jpg (991×680) 28485008.jpg (1536×1152) Some Bizzare and Odd things around us… Beauty of the nature lies in viewer's eyes.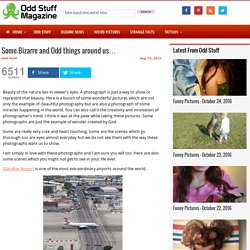 A photograph is just a way to show or represent that beauty. Here is a bunch of some wonderful pictures which are not only the example of beautiful photography but are also a photograph of some miracles happening in the world. Amazing Places To Experience Around The Globe (Part 1) Preachers Rock, Preikestolen, Norway Blue Caves - Zakynthos Island, Greece Skaftafeli - Iceland Plitvice Lakes – Croatia Crystalline Turquoise Lake, Jiuzhaigou National Park, China.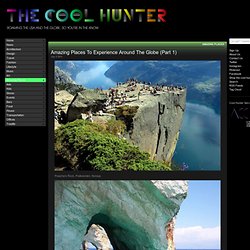 Mcneese fitzgerald photography / oklahoma city / oklahoma / commercial photography / advertising / photography / david mcneese.
---