Minds
The Social Life of Genes: Shaping Your Molecular Composition
A few years ago, Gene Robinson, of Urbana, Illinois, asked some associates in southern Mexico to help him kidnap some 1,000 newborns. For their victims they chose bees. Half were European honeybees, Apis mellifera ligustica, the sweet-tempered kind most beekeepers raise. The other half were ligustica's genetically close cousins, Apis mellifera scutellata, the African strain better known as killer bees.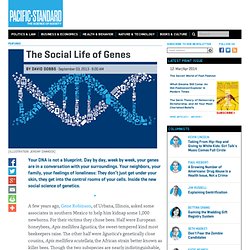 Article - Summer 2012 Print A new way to deal with disturbing voices offers hope for those with other forms of psychosis Joan of Arc, oil on canvas, c. 1450, Centre Historique des Archives Nationales, Paris By T.
Living With Voices - T. M. Luhrmann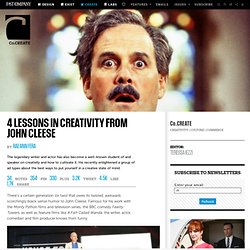 There's a certain generation (or two) that owes its twisted, awkward, scorchingly black sense humor to John Cleese. Famous for his work with the Monty Python films and television series, the BBC comedy Fawlty Towers, as well as feature films like A Fish Called Wanda, the writer, actor, comedian and film producer knows from funny. But he also knows a thing or two about wrestling the creative beast, which is the topic Cleese was invited to speak about at last week's Cannes International Festival of Creativity. Addressing a group of attendees from the Havas Media group, Cleese brought a storytelling flair to the topic of the creative process, something he's been discussing for decades through his educational video company Video Arts, sharing tales of writing mishaps and lessons learned from leading creative and scientific minds.
Mind - Research Upends Traditional Thinking on Study Habits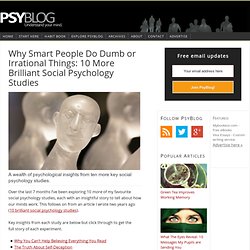 A wealth of psychological insights from ten more key social psychology studies. Over the last 7 months I've been exploring 10 more of my favourite social psychology studies, each with an insightful story to tell about how our minds work. This follows on from an article I wrote two years ago (10 brilliant social psychology studies). Key insights from each study are below but click through to get the full story of each experiment.
Your Brain on Computers - Studying the Brain Off the Grid, Professors Find Clarity
Free Will vs. Determinism