Interesting...
Oracle Valley, Welcome! Visit the Gipsy Fortune Teller,, Tarot Palace, I Ching Oracle
Midnight in Paris Woody Allen's latest places starving writer Owen Wilson in Paris with his fiancée, Rachel McAdams. Searching for inspiration for his incomplete novel, Owen begins taking strolls around the city at night where he discovers an unexpected group of people. I wish I could be more specific, but it would ruin the surprise.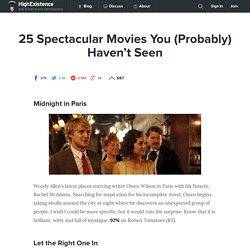 Type: TV shows Size: Quality:
The iPod Tracker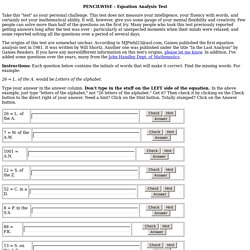 PENCILWISE - Equation Analysis Test Take this "test" as your personal challenge. This test does not measure your intelligence, your fluency with words, and certainly not your mathematical ability.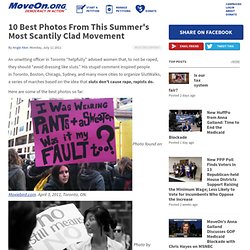 10 Best Photos From This Summer's Most Scantily Clad Movement
An unwitting officer in Toronto "helpfully" advised women that, to not be raped, they should "avoid dressing like sluts." His stupid comment inspired people in Toronto, Boston, Chicago, Sydney, and many more cities to organize SlutWalks, a series of marches based on the idea that sluts don't cause rape, rapists do. Here are some of the best photos so far: Photo found on Moxiebird.com. April 3, 2011, Toronto, ON. Photo by Michael Courier.
Gifts for Strangers -
The official date for Gifts for Strangers has officially been announced, Saturday, December 21st, 2013. Save the date! Last year 33 cities around the world participated in Gifts for Strangers. This year we hope to improve that number, by spreading the movement to even more cities across the world. To find out more about participating OR running the event in your city, please continue here:http://giftsforstrangers.org/?page_id=17