2012-04-10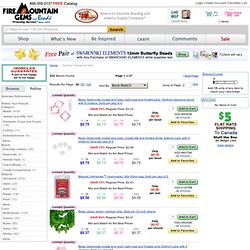 Close Forgot Your Password? Need Help? ?
Spring Clearance Sale
The policy of the Morocco in the access to Internet was until recently rather liberal, the Government has encouraged the development of the media. Nevertheless, more than two years the trend reversed and cases of censorship are becoming more and more common. Cases of censorship are primarily the result of the telephone operator and Internet dominant Morocco Telecom (a subsidiary of Vivendi), it is practiced in a manner totally arbitrary and opaque, Morocco telecom claiming technical problems for claim. It is characterized by the absence of recourse to a court decision, although the Morocco proclaims a "State of law". Morocco Telecom blocked several blogging sites, such as LiveJournal. Reporters without borders says that the Morocco often censor political websites claiming independence of Western Sahara.
Censorship of the internet in the Morocco | Sahara Press Service
Raw data from the Transparency Report is available for export in various machine-readable formats. Developers and researchers can take this data and revisualize it in different ways, or mash it up with information from other organizations to test and draw up new hypotheses. google-government-removal-requests.csv Download | Open as Google Spreadsheet This file contains the information for all content removal requests displayed in the Transparency Report, organized by country and biannual reporting period.
Raw Data – Google Transparency Report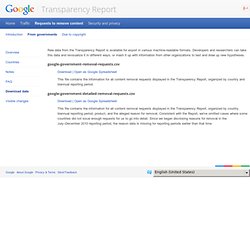 View Country Profiles View Regional Overviews Main Filtering Map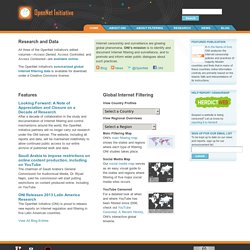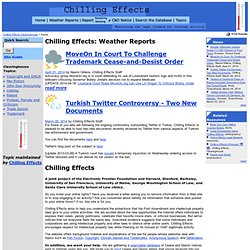 March 26, 2014 by Chilling Effects StaffFor those of you who are following the ongoing controversy surrounding Twitter in Turkey, Chilling Effects is pleased to be able to host two new documents recently received by Twitter from various aspects of Turkish law enforcement and government. [Update 2013-03-26] A Turkish court has issued a temporary injunction on Wednesday ordering access to Twitter restored until it can deliver its full verdict on the ban. A joint project of the Electronic Frontier Foundation and Harvard, Stanford, Berkeley, University of San Francisco, University of Maine, George Washington School of Law, and Santa Clara University School of Law clinics. Do you know your online rights?
People have been unable to access certain Google products and services at some point in more than 30 countries. Causes for these disruptions vary, and include network outages and government-mandated blocks. Review current disruptions below or browse all documented disruptions.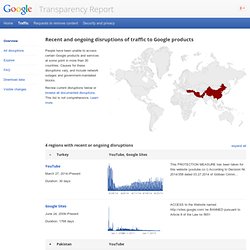 Traffic – Google Transparency Report
Like other technology and communications companies, Google regularly receives requests from government agencies and courts around the world to remove content from our services or to review such content to determine if it should be removed for inconsistency with a product's community policies. In this report, we disclose the number of requests we receive from each government in six-month periods with certain limitations. Governments ask companies to remove or review content for many different reasons.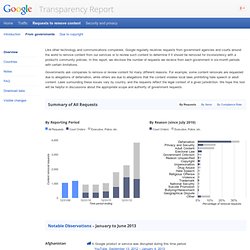 Government Requests – Google Transparency Report
What is a content removal request? Governments make content removal requests to remove information from Google products, such as blog posts or YouTube videos. The data includes court orders sent to us to remove content, regardless of whether the court order is directed at Google. For purposes of this Report, we also count government requests that we review particular content to determine if it should be removed for violating a product's community guidelines or content policies. Is this data comprehensive? There are limits to what this data can tell us.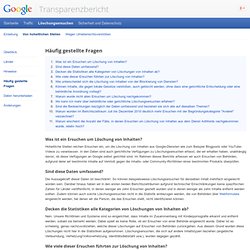 FAQ – Google Transparency Report