Art & Artists
sukekomashi-gaijin - Spirited Away (千と千尋の神隠し)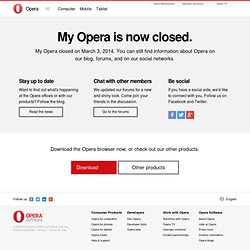 Much like Miyazaki's other work, Tonari no Totoro, a few dark theories have circled Sen to Chihiro no Kamikakushi, (Spirited Away in the West). However, unlike the darker theories for Tonari no Totoro, which, while convincing, still leave a lot of room for doubt and counterarguments, Spirited Away's 都市伝説 toshi densetsu, urban legend is a lot more credible, even blatantly obvious. Again, it is important to stress that none of this was discovered by me. The idea to look into this came from a comment on the Totoro page by an anonymous user. The facts are pulled from various Japanese websites and even Wikipedia.
Home
olek
Oak Hill Studio
Horkestar - Plastika (promo video)
Inside Movement Knowledge
IN HEAVEN - ERASERHEAD - Subbacultcha!