Media in English
Marketplace
TV. Magazines. The new republic. NewLeftReview. ProPublica. Australian Media. Oz (uk us) political blogs. NYTimes. WaPo. NewYork Review of Books. The Big Picture. Google Think Quarterly. PBS: Public Broadcasting Service.
Globe and Mail. Weeklystandard.com. EL PAÍS in English. Economy Five Spanish regions top EU unemployment table Andalusia, Ceuta, Melilla, the Canary Islands and Extremadura all more than triple the average universal justice.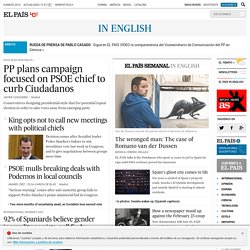 Longform
Paris Review. Chronicle of Higher Education. NPR.
---