ECONOMICOS
Annual Report Past Reports » Working Papers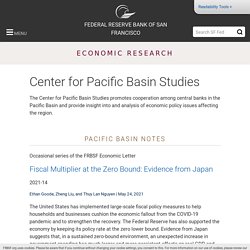 Center for Pacific Basin Studies (CPBS)
Organisation for Economic Co-operation and Development
The UNCTAD web site was re-launched on 15 March 2012. As a result, the page you are looking for might have been moved, had its name changed or is temporarily unavailable. Perhaps try searching for the information you were looking for on our site by doing one of the following:
FDI Indices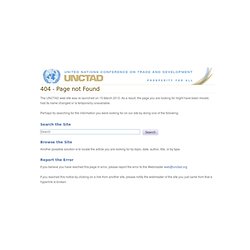 WIDER : Database (WIID)
The UNU-WIDER World Income Inequality Database (WIID) collects and stores information on income inequality for developed, developing, and transition countries. The database and its documentation are available on this website. WIID2 consists of a checked and corrected WIID1, a new update of the Deininger & Squire database from the World Bank, new estimates from the Luxembourg Income Study and Transmonee, and other new sources as they have became available. WIID2a contains fewer points of data than WIID1 as some overlaps between the old Deininger & Squire data and estimates included by WIDER have been eliminated along with some low quality estimates adding no information.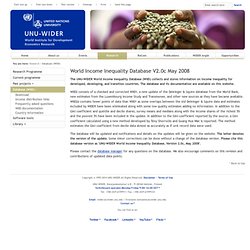 Gives gini coefficients and income distribution by quintile share for country and year. Not all countries covered all years.
Data format: Excel
159 countries (includes Iran, Iraq, Yemen, Turkey, Malaysia, Indonesia, Israel, Djibouti, India).
1960-present (limited results before 1960). by macopa Oct 22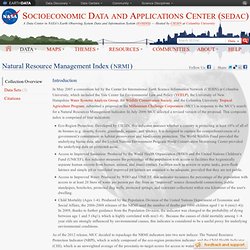 SEDAC - Millennium Challenge Corporation - Natural Resource Management Index
Introduction In May 2005 a consortium led by the Center for International Earth Science Information Network (CIESIN) at Columbia University, which included the Yale Center for Environmental Law and Policy ( YCELP ), the University of New Hampshire Water Systems Analysis Group , the Wildlife Conservation Society , and the Columbia University Tropical Agriculture Program , submitted a proposal to the Millennium Challenge Corporation (MCC) in response to the MCC's search for a Natural Resources Management Indicator. In July 2006 MCC selected a revised version of the proposal.
PricewaterhouseCoopers: Global: Insights & Solutions: MoneyTree™ Survey Report
Boston Globe - 9 hours ago The men of Boston's Convivium Musicum (Michael Barrett, director) sang with persuasive elegance the monodic chant used to showcase Machaut's polyphonic settings, allowing the latter to arrive like sonic starbursts, a kind of sensual medieval ... Insider Monkey (blog) - 2 hours ago In August 2011, when Apple Inc. (NASDAQ:AAPL) founder and erstwhile CEO Steve Jobs resigned due to his ongoing health issues, the stakeholders of the company did not know that his successor, Tim Cook, would take the company to new heights.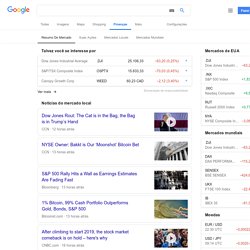 Stock Research Center - Yahoo! Finance - Company Reports, Analyst Research, Screeners
Numbeo is the biggest free Internet database about cost of living worldwide!
Numbeo allows you to see, share and compare information about cost of living worldwide, by providing online software which :
allows users to enter or edit cost of living for many cities in the world
calculates derivated indexes such as consumer price index, domestic purchasing power and others
efficiently compares all information by macopa Sep 1
This database contains occupational wage data for 161 occupations in 171 countries from 1983 to 200 8. The occupational wage data are derived from the ILO October Inquiry database ( http://laborsta.ilo.org ) by calibrating the data into a normalized wage rate for each occupation. The normalized wages refer to average hourly or monthly wage rates for adult workers. You will need a major database, statistical program, or programming language to use these files. This dataset is too large to load completely into MS Excel 2000, which has a maximum of 65,536 observations, though Access can be used to read the ASCII datafile . Users without STATA may be interested in STAT/TRANSFER .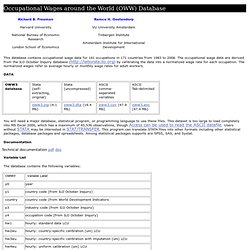 Occupational Wages around the World (OWW) Database
Occupational wage data for 161 occupations derived from ILO data.
Data format: Stata, CSV datasets; PDF country profiles
150 countries.
1983-2003. by macopa Oct 22
Data on: population, (un)employment, hours of work, wages, labor cost, consumer prices, occupational injuries, strikes and lockouts, other
Over 200 countries (includes Islamic countries)
Provides latest data available. Some measures go back as far as 1969. by macopa Oct 22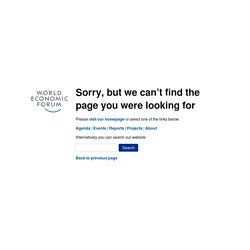 The Travel & Tourism Competitiveness Report 2013 Under the theme "Reducing Barriers to Economic Growth and Job Creation", The Travel & Tourism Competitiveness Report 2013 assesses 140 economies worldwide based on the extent to which they are putting in place the factors and policies to make it attractive to develop the travel and tourism sector. Read the full news release for more information.The 2013 Travel & Tourism Competitiveness Index (TTCI) reveals that Switzerland, Germany and Austria lead the world in terms of travel and tourism competitiveness, with Spain, the United Kingdom, the United States, France, Canada, Sweden... Post date: March 6, 2013
Economic Freedom of the World project | www.freetheworld.com
The biennial Gender Chart depicts the situation of women and girls in developing regions as reflected in a number of indicators, some of which are also used to monitor the MDGs. It shows that although there has been some progress in a number of the gender dimensions, more needs to be done, in every country and at every level, to achieve the pivotal third MDG and to reduce persisting levels of inequality based on sex, wealth, location, ethnicity and other markers of disadvantage. It is being co-produced by the UN Statistics Division and UN Women , with inputs from members of the Inter-Agency and Expert Group on MDGs Indicators.
stats | Indicadores del Milenio