Twitter Tools
When Did you Join Twitter When Did you Join Twitter…well, the name says it all! Just enter your Twitter ID and it will let you know when you created that Twitter account. What is the purpose of this? As per Download Squad, it could just be over bragging rights, or may be some better tweets! BackupMyTweets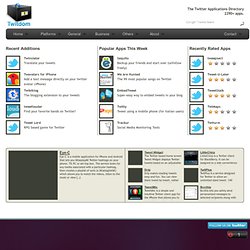 Twitter Trends in Seattle, United States
mistralkitchen, MistralKitchen
Twitter Unfollower Tracker :: Twitter App :: Who Unfollowed Me?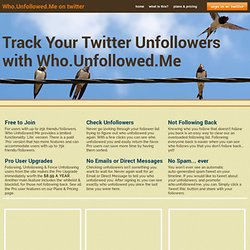 Free to Join For users with up to 25k friends/followers, Who Unfollowed Me provides a limited functionality 'Lite' version. There is a paid 'Pro' version that has more features and can accommodate users with up to 75k friends/followers.
cotweet.com
Twellow
TwentyFeet
dlvr.it
Topsy
Twitter Counter
Visibli
Commun.it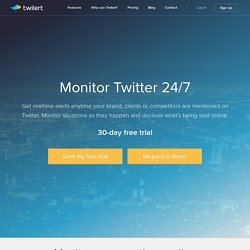 We don't require you to sign long term contracts or commit to anything. We're a pay-as-you-go service. If you decide you don't need our service any longer, you can cancel at any time. All packages include a 15 day FREE trial.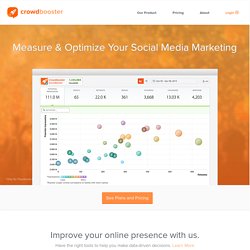 At-a-glance analytics Tired of complex monitoring software? Quickly identify your most effective messages - drill down to see the impact of each Tweet and Facebook post.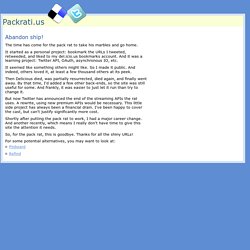 This site provides a simple bookmarking service. We follow your twitter feed, and whenever a status you tweet or re-tweet contains URLs, we add them to your favorite bookmarking service: Delicious, Pinboard, Diigo, historious, Instapaper, Pocket (Read It Later), or your own Scuttle server. Optionally, bookmark URLs in @replies to you, and in tweets you mark as Favorites.
TweetBig