Images
illroots.tumblr.jpeg (570×459)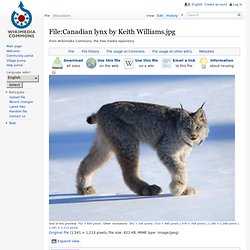 Cancel Edit Delete Preview revert Text of the note (may include Wiki markup) Could not save your note (edit conflict or other problem). Please copy the text in the edit box below and insert it manually by editing this page. Upon submitting the note will be published multi-licensed under the terms of the CC-BY-SA-3.0 license and of the GFDL, versions 1.2, 1.3, or any later version.
Canadian lynx by Keith Williams.jpg - Wikipedia, the free encyclopedia
need-want-27
Argentinian artist Leandro Erlich created this installation, simply called The Swimming Pool, for The 21st Century Museum of Contemporary Art in Kanazawa, Japan. A 10cm layer of water over a piece of glass separates above from below. It must be a pretty serious piece of glass; some back-of-the-envelope math based on the published dimensions gives 1,100 kg (2400 lbs) of water that it has to support. Plus its own weight.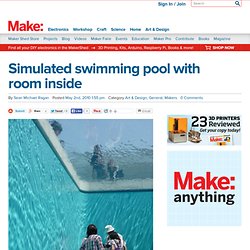 Simulated swimming pool with room inside @Makezine.com blog