Blogs
(this is a draft for a narrative submission, I'm still not a hundred percent happy with the tone, but bear with me – feedback might help Oscar is my almost-eight year old son. He's been blogging since he was four, has played around a little on twitter and has generally grown up in a house where his parents have made a fair chunk of their career out of blogging and working online.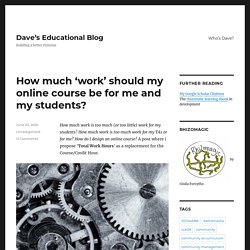 The future of systems such as business, government, and education will be data centric. Historically, humanity has made sense of the world through discourse, dialogue, artifacts, myth, story, and metaphor. While those sensemaking approaches won't disappear, they will be augmented by data and analytics. Educators often find analytics frustrating.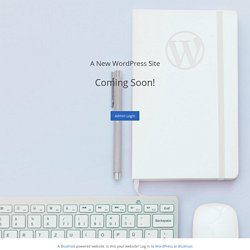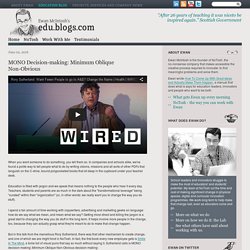 Pixar, since it was purchased by Disney, gives off an air of resilient creative and commercial success, but the journey is rarely that smooth. In fact, the more creative the output, the more commercially successful it is, for Pixar at least, and the processes used by the teams is remarkably close to what we see in highly effective classrooms. During a keynote en français in Québec, I wondered why learning today sometimes felt less personalised than 30 years ago when personal computers first hit my primary school.
Subscribe to OLDaily E-Learning News, Opinion, Technology. New Today Links and Resources (presentations include slides and audio recordings) Videos: http://www.downes.ca/me/videos.htm RSS Feed: http://www.downes.ca/news/OLDaily.xml Podcast: http://www.downes.ca/news/audio.xml Key Articles Scholarly Articles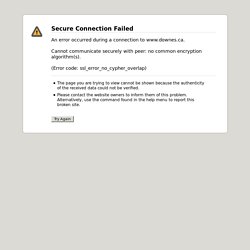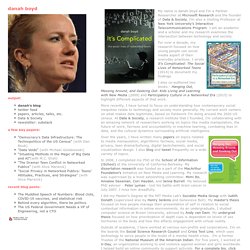 My name is danah boyd and I'm a Principal Researcher at Microsoft Research, a Research Assistant Professor in Media, Culture, and Communication at New York University, and a Fellow at Harvard's Berkman Center. I am an academic and a scholar and my research examines social media, youth practices, tensions between public and private, social network sites, and other intersections between technology and society. My research focuses on how young people use social media aspart of their everyday practices. In recent years, I have studied Twitter, blogging, social network sites (e.g.
Not that long ago, there were exciting new things to try in ed tech. It was easy to get enthusiastic about not only new products but the way the web was going, and to encourage faculty to jump in. But in the last few years, the web has gone stagnant. Certain models of development, and certain tools, have become dominant, and online teaching has become far less excitiing.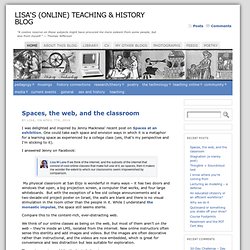 Lisa's