Art Featured artwork 1954, Jean Dubuffet Dubuffet's heady experience in the country and rejection of art education is evident in this painting. The heavily textured surface depicts a cow, rendered in the child-like innocence of patients held in psychological facilities. The uninhibited, savage approach to the canvas exemplifies the concepts of what Dubuffet termed Art Brut - the image seems entirely unschooled in the traditions of landscape. The image is thus at odds with the notions of 'high art', and approaches art making from the direction of artistic purity uninfluenced by cultural advancement.
NGA Images is a repository of digital images of the collections of the National Gallery of Art. On this website you can search, browse, share, and download images. A standards-based reproduction guide and a help section provide advice for both novices and experts. More than 35,000 open access digital images up to 3000 pixels each are available free of charge for download and use. NGA Images is designed to facilitate learning, enrichment, enjoyment, and exploration. To get started enter a search term in the Quick Search box located in the upper right-hand corner of this page or browse the regularly updated featured-image collections prepared by Gallery staff.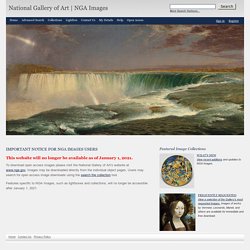 All ELP members and friends are welcome to attend, please RSVP to studio@eastlondonprintmakers.co.uk Sarah Boris is a graphic designer, art director and artist based in London. She has worked with a multitude of orgnanisations and individuals which include Phaidon Press, Tate, the Institute of Contemporary Arts, the Barbican Centre, the Architecture Foundation, Triangle Network, Gasworks, Hotshoe International, Max Wigram Gallery, Visiting Arts, Fedrigoni and the Royal Philharmonic Society amongst others. Her designs have been featured in books and magazines such as Types We Can Make, Swiss typography, ECAL; Common Interest: Documents.
East London Printmakers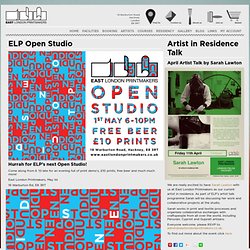 David Nash | BRITISH SCULPTURE IN THE 21ST CENTURY
Government Art Collection - Home
NICE Paintings - VADS: the online resource for visual arts
Visual Arts Data Service (VADS) Please accept our apologies for this disruption to the VADS service and website. For urgent matters relating to the VADS Collections, or the JISC Spot the Difference project, or the JISC Zandra Rhodes Digital Study Archive, please contact Amy Robinson For urgent matters relating to the Kultur II Group, JISC Kultivate, JISC eNova, or JISC Kaptur projects, please contact Marie-Therese Gramstadt