Speakers worth listening to
Richard Wilkins
David Burns - Feeling Good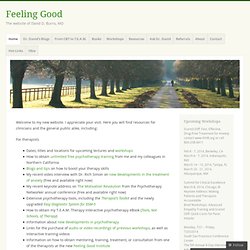 Welcome to my new website. I appreciate your visit. Here you will find resources for clinicians and the general public alike, including: For therapists Dates, titles and locations for upcoming lectures and workshopsHow to obtain unlimited free psychotherapy training from me and my colleagues in Northern CaliforniaBlogs and tips on how to boost your therapy skillsMy recent video interview with Dr. Rich Simon on new developments in the treatment of anxiety (free and available right now)My recent keynote address on The Motivation Revolution from the Psychotherapy Networker annual conference (free and available right now)Extensive psychotherapy tools, including the Therapist's Toolkit and the newly upgraded Easy Diagnostic System for DSM-5How to obtain my T.E.A.M.
Laurence Prusak
Speaking I was on a baseball team when I was in eighth grade. My class only had nine boys, so they had to put me on the team to have enough players. Because of an injury I suffered at birth, I was by far the worst hitter on the team. I couldn't hit at all (though I could run and field). My teammates gave me a hard time, of course: They were fiercely competitive and wanted every edge they could get.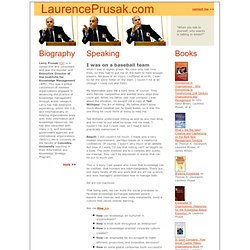 Topher Morrison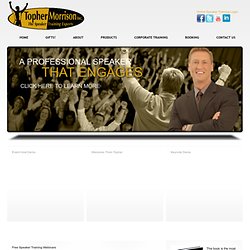 A Professional Speaker That Engages Over 2 Decades ofRAVING FANS The Most Complete OnlineSpeaker Training AnywhereCLICK HERE TO LEARN MORE Hire Politicians' and Executives'secret weapon
Jonathan Jay
Jairek Robbins
Speaking Hearing Jairek speak changed my life. At the time I was encountering the most success of my career, and made one of the biggest discoveries of my life. That very simply success without fulfillment is still failure.