Music Stations Online
Seaquence. Random Song Form Generator. Learn How to Write Songs Random Song Form Structure Generator Use this online tool to generate song structures.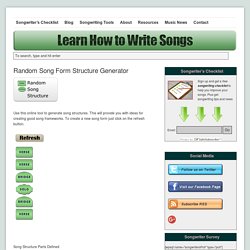 Affective Key Characteristics. From Christian Schubart's Ideen zu einer Aesthetik der Tonkunst (1806) C Major Completely Pure.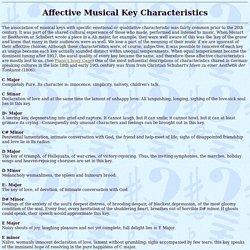 Its character is: innocence, simplicity, navety, children's talk. C Minor Declaration of love and at the same time the lament of unhappy love. All languishing, longing, sighing of the love-sick soul lies in this key. Stereomood – Music for my mood and activities.
---