Math
Welcome to the National Museum of Mathematics Mathematics illuminates the patterns and structures all around us. Our dynamic exhibits and programs will stimulate inquiry, spark curiosity, and reveal the wonders of mathematics. MoMath has innovative exhibits that will engage folks from 105 to 5 years old (and sometimes younger), but with a special emphasis on activities for 4th through 8th graders.The Museum is located at 11 East 26th Street in Manhattan and is open from 10:00 AM to 5:00 PM, seven days a week, 364 days a year (MoMath is closed on Thanksgiving Day). Special note: MoMath closes early the first Wednesday of every month, at 2:30 PM. Directions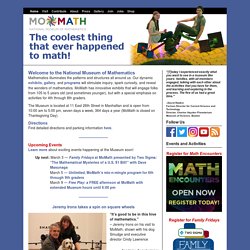 Graphs and charts are great because they communicate information visually. For this reason, graphs are often used in newspapers, magazines and businesses around the world. NCES constantly uses graphs and charts in our publications and on the web. Sometimes, complicated information is difficult to understand and needs an illustration. Graphs or charts can help impress people by getting your point across quickly and visually.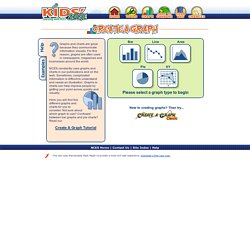 Rader's NUMBERNUT.COM
Online Math Learning Interactive Area - Home
Free Math Games, Order Of Operations, Fractions, and More
Create Sketch Create Calclet -- History -- Ask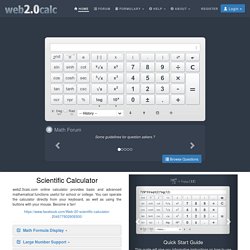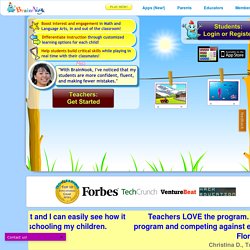 The company is pioneering the next-generation of learning games for people under 10 years old.Forbes I am loving this site! It's really great and I can easily see how it could be effective with homeschooling my children.Shirley P., Parent
Safe, Moderated Content While other online video sharing sites rely on the community to flag videos as inappropriate only after they have done their damage, all videos and resources on MathVids are reviewed before you see them. Only Quality Videos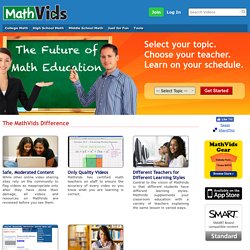 You may go to the Investigate Page for a step-by-step explanation of each of the above main topics. Each explanation is in PDF format using Adobe Reader™ or PPS format using Powerpoint Viewer™. Design your own fraction images with the Fraction Designer Pages.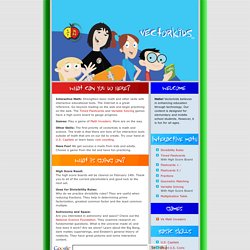 Welcome to vectorkids Hello! Vectorkids believes in enhancing education through technology. Our content is designed for elementary and middle school students. However, it is fun for all ages. Flashcards +-: Choose addition or subtraction and a number to practice.
vectorkids - Interactive Educational Tools : Math Flashcards and
Powerful free resource to support learning your times tables
Louis A. Talman Department of Mathematical and Computer Sciences Metropolitan State College of Denver The links below lead to QuickTime animations; they should work on Macintosh computers or on Windoze boxes on which QuickTime is installed.
Mathematics Animated
amCharts is an advanced charting library that will suit any data visualization need. Our charting solution include Column, Bar, Line, Area, Step, Step without risers, Smoothed line, Candlestick, OHLC, Pie/Donut, Radar/ Polar, XY/Scatter/Bubble, Bullet, Funnel/Pyramid charts as well as Gauges. Our charts are is an independent library, which doesn't require any 3rd party includes.