General / Comprehensive Advice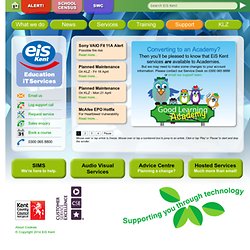 10:00 - Collaborating with KLZ 11.30 - Engaging with Parents through KLZ 14:30 - Cutting Costs with KLZ SharePoint, email Exchange, Lync, Home Connect and much more…. Book your seminar space on the day on Stand B73 KLZ(Kent Learning Zone) is our name for a group of useful hosted Microsoft and tailored IT services, including SharePoint, email Exchange and Lync, with free consultancy and full helpdesk support.
EIS
Teachtoday
Web Wise Kids
Safer Internet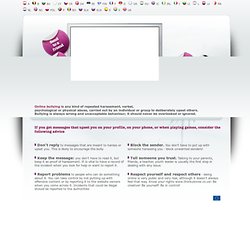 Don't reply to messages that are meant to harass or upset you. This is likely to encourage the bully Keep the message: you don't have to read it, but keep it as proof of harassment. It is vital to have a record of the incident when you look for help or want to report it.
Internet safety campaigns and videos