Drinks
Nutella Milkshake. Have you been having Nutella withdrawals?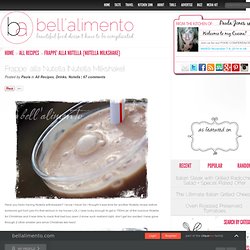 I know I have! So I thought it was time for another Nutella recipe before someone got hurt (yes it's that serious in my house LOL) I was lucky enough to get a 750ml jar of the luscious Nutella for Christmas and it was time to crack that bad boy open (I know such restraint right, don't get too excited I have gone through 2 other smaller jars since Christmas tee hee)! Perfect Sweet Tea. Sweet Tea...
Just hearing those words make ya sigh a satisfied sigh... I am a Southern Woman... Southern women love their Sweet Tea... Stacy Stowers. There's a very good reason why it's called the Happy Shake!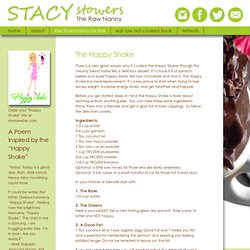 Though this creamy blend tastes like a delicious dessert, it's chock-full of spinach, berries and super happy foods, like raw chocolate and maca. The Happy Shake is a meal replacement. It's a key place to start when trying to lose excess weight, increase energy levels, and get healthier and happier. Homemade Coffee Creamer. My friends tell me the one thing they can't give up is their flavored coffee creamer.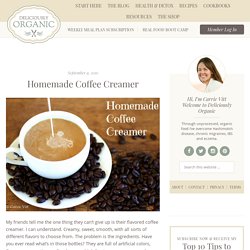 I can understand. Creamy, sweet, smooth, with all sorts of different flavors to choose from. The problem is the ingredients. Have you ever read what's in those bottles? Not so much a recipe… More of a "why have I not been doing this for years?"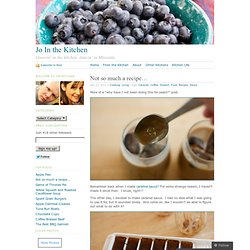 Post. Remember back when I made caramel sauce? Watermelon, Meet Lemonade - Blog - food52 - food community, recipe search and cookbook contests. - Merrill Last weekend, my sister and some friends threw me a lovely bridal shower.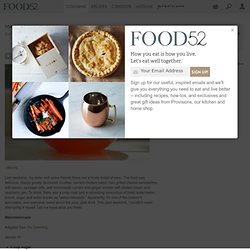 The food was delicious. Happy guests devoured crudités, curried chicken salad, mini grilled cheese sandwiches with bacon, sausage rolls, and homemade currant and ginger scones with clotted cream and raspberry jam. 12 Tastes of Christmas :: Gingersnap Shake. Are you drooling yet?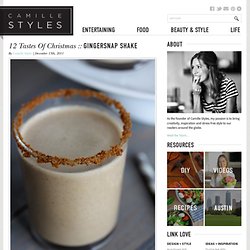 'Cause I have been, ever since I laid eyes on these Gingersnap Milkshakes that Lisa sent over for her installment in our 12 Tastes of Christmas series. Lisa is not only an amazing cook, food stylist and photographer…I'm lucky to get to call this incredible girl a friend. We bonded at Alt Summit last year, and I got to hang with her during my San Fran trip earlier this month. Her blog, With Style & Grace, inspires "a new way of healthy living with easy and delicious gluten-free recipes." 12 Twists on Instant Hot Chocolate. Chilly afternoons cry out for mugs of steaming hot chocolate.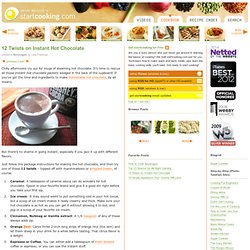 It's time to rescue all those instant hot chocolate packets wedged in the back of the cupboard! If you've got the time and ingredients to make homemade hot chocolate, by all means. But there's no shame in going instant, especially if you jazz it up with different flavors. Caramel: A tablespoon of caramel sauce can do wonders for hot chocolate. 9 drink recipes for fall and winter: Hot buttered lemonade. Nutella Hot Chocolate Recipe - Food.com - 74086.
Smooth Sweet Tea Recipe. Detox Foods | Detox smoothies. Toxins-free for life Looking to increase your energy levels, to lose weight, get clearer skin, prevent premature ageing and to help preventing diseases?
Then look no further! Green Tea Smoothie Recipe - Get more Fruit Recipes at WomansDay.
---