Chocolate cakes
Vertical Layer Cake Tutorial
fudgy chocolate chip cookie dough brownies | Sweet Anna's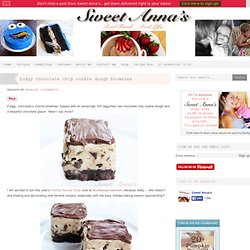 Fudgy, chocolate-y mocha brownies, topped with an amazingly rich (egg-free) raw chocolate chip cookie dough and a beautiful chocolate glaze! Need I say more? I am excited to join this year's Holiday Recipe Swap over at My Baking Addiction , because really… who doesn't like sharing and discovering new favorite recipes, especially with the busy holiday-baking season approaching?! I saw the idea for these brownies over on the brown eyed baker 's blog, and I knew I had to try it! I used my Fudgy Dark Chocolate Brownies recipe (altered a bit because I didn't have cocoa powder on hand, wanted to add some coffee… and I wanted a smaller batch) but I did use her cookie dough topping (doubled!)
Snickers Cake
This creamy no-bake Snickers cake is stacked with creamy layers of homemade chocolate and peanut butter pudding along with some graham crackers softened to a cake like texture. Draping the mad goodness of the creamy layers is a heavy pouring of caramel and chocolate ganache sauce.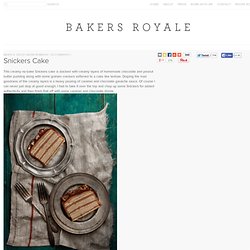 If you're new to my blog, hidey-ho and welcome! I'd like to take this moment to let you know that I'm not a ten year old.
Best Ever Brownies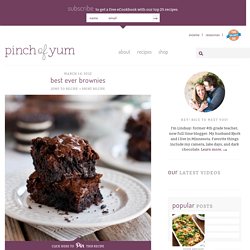 Chocolate Covered Brownie Ice Cream Sandwich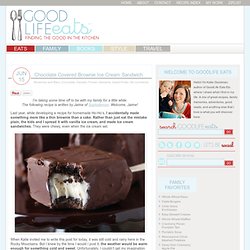 Welcome!
Chocolate Sheet Cake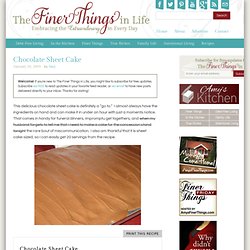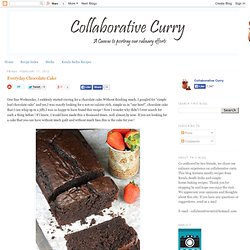 Collaborative Curry: Everyday Chocolate Cake
One fine Wednesday, I suddenly started craving for a chocolate cake.Without thinking much, I googled for "simple loaf chocolate cake" and yes,I was exactly looking for a not-so-calorie-rich, simple as in "one bowl", chocolate cake that I can whip up in a jiffy.I was so happy to have found this recipe ! Now I wonder why didn't I ever search for such a thing before !
Oreo Puddin' Poke Cake
If you enjoyed the Jell-o Poke Cake then you are really going to enjoy this recipe. I have found that this cake is a hit with everyone. Especially the menfolk and the little ones.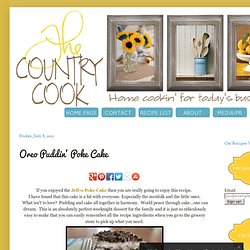 Black Magic Cake
The Best Chocolate Cake Ever with Pudding Frosting It's my birthday today and I made myself a chocolate cake…a cake I call the best chocolate cake ever. After having a facebook conversation, we all agreed it's not sad at all when you make your own birthday cake.
The Best Chocolate Cake Ever with Pudding Frosting | the little kitchen
Wes's Birthday Cake
Alex's birthday was this past weekend and in case you are new here, let me give you a loose outline of a Standard Dessert Alex Politely Requests: Chocolate . Chocolate with chocolate . Chocolate with caramel .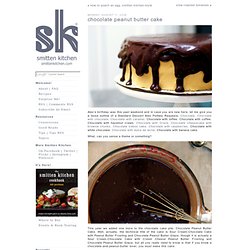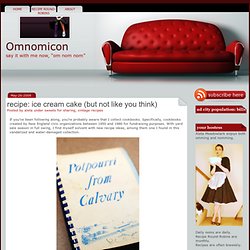 If you've been following along, you're probably aware that I collect cookbooks. Specifically, cookbooks created by New England civic organizations between 1950 and 1980 for fundraising purposes.
Recipe by: Kairockz This is the treat my children love to make themselves after a good term at school or when they have a friend staying. One cake is big enough to share between 2 children if you can convince them of it!!!
This may be a cooking blog, but I find myself sharing some of my deepest, darkest secrets (never having tried oatmeal before, for instance) here. So far you all have accepted me and all the horrible things I've kept hidden for years and years. I can only hope that you will continue to stand by my side as I reveal this next bit of private information about myself.
"Molten Chocolate Cakes Recipe Demonstration - Joyofbaking.com" | Recipes Everyone Should Try
Preheat oven to 350 degrees.
How cute is this cake?! Not only does it look awesome, it is so easy to make!
Like the Marble Cake I made last weekend? Want to know how INCREDIBLY easy it is to make?
Tutorial: Marble Chocolate Cake | Iced Jems
Molten Lava Cakes