Baking
Tips
Homemade Magic Shell. I have been making this simple homemade magic shell for the boys for so long that it never occurred to me to share the recipe, lol!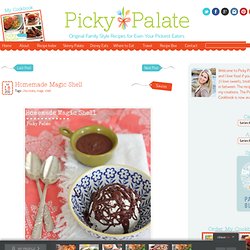 It's so easy I just figured everyone knew about it. Well, if you don't sit back and watch how simple it is to prepare your own 2 ingredient magic shell right at home! Start with 1 Cup chocolate chips. I used semi-sweet. Candy. Naan Recipe. Copycat ~ Clone Brand Name & Restaurant Recipes. If you've ever tasted an Italian sub (sandwich) from New England, you know the amazing flavor of a REAL Sub.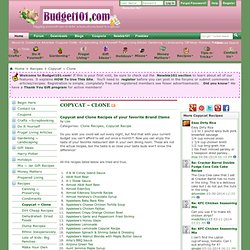 The light bread that is soft on the inside, but not chewy and has light layers along the sides. It's an extraordinary sandwich that compliments any filling crammed within it, but... if you venture out of New England chances are slim that you'll be able to enjoy the taste... until Now. Here's a copycat recipe for New England Italian rolls, fresh from a Mainer who's moved south! ...
Sugar pastries
Candy. Breakfast 2. Other Desserts. Nigella Lawson. Doughnuts and buns, etc. Cookies. Cakes.
---