Politics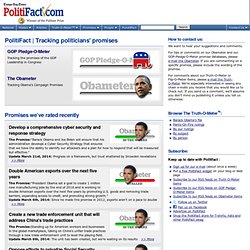 The Obameter: Tracking Barack Obama's Campaign Promises
Promises we've rated recently Increase protections for whistleblowers The Promise:
Cyrano's Journal Anti-Capitalist Tool
THE REAL FACE OF WAR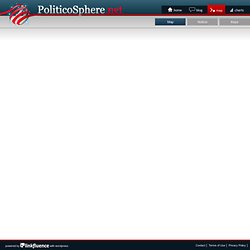 Curious about the Politicosphere map? Here are some answers to the most common questions asked: I.
PresidentialWatch08 » Visualization Map
Run for President of the United States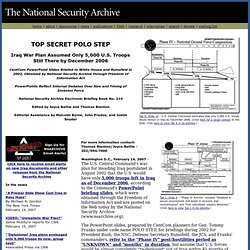 TOP SECRET POLO STEP - Iraq War Plan Assumed Only 5,000 U.S. Troops Still There by December 2006
Chronology:
US Presidential Speeches Tag Cloud - Chirag Mehta : chir.ag
Move the slider around to see trends in word usage!
Main Page - dKosopedia